Warm sweet potato, sundried tomato and arugula salad
Prepare the roasted sweet potatoes in advance to make quick work of this gorgeous salad.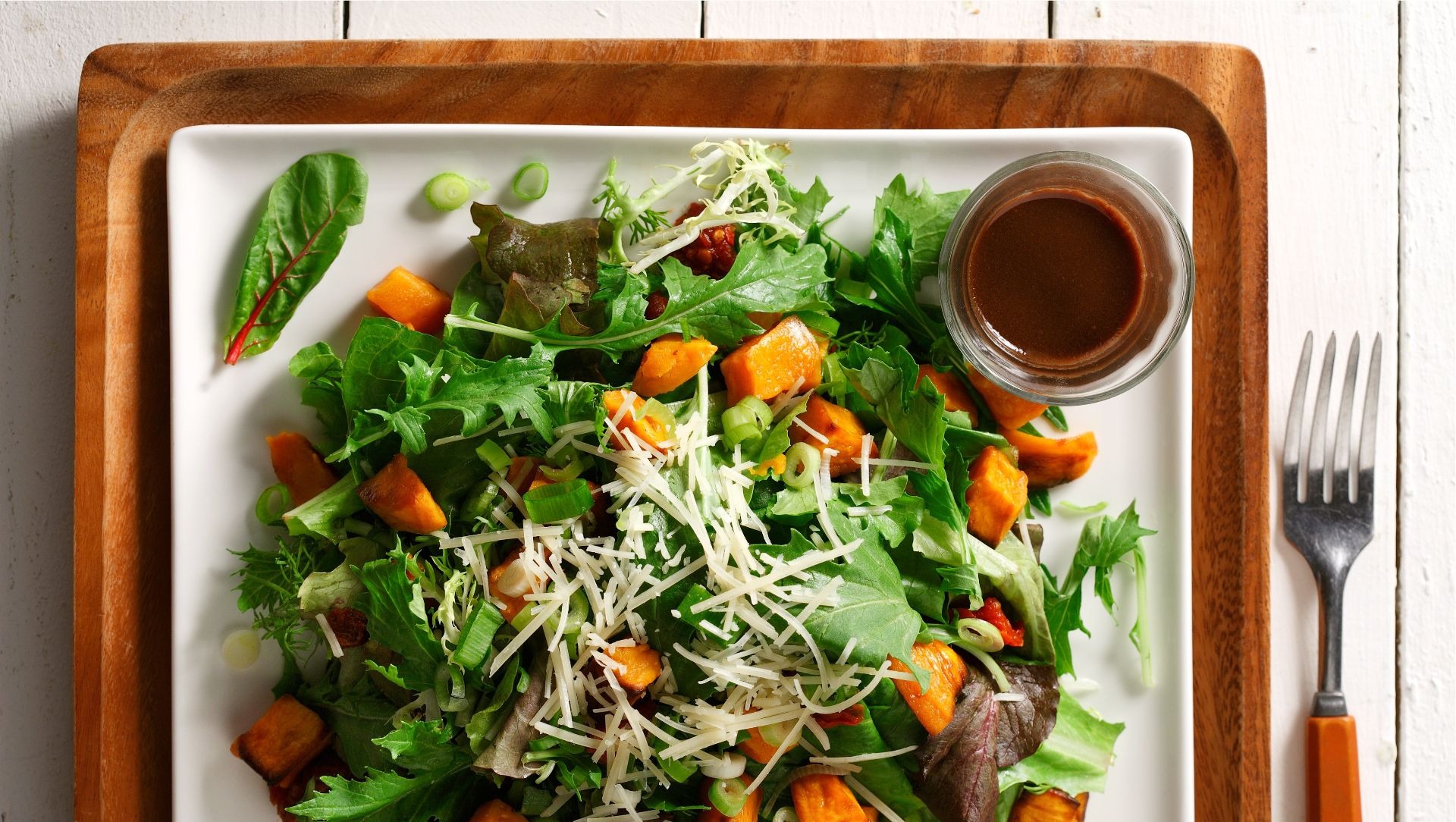 Directions
Step 1

Preheat oven to 400°F (200°C). Line baking sheet with parchment paper.

Step 2

In large bowl, toss cubed sweet potatoes with 1 tbsp (15 mL) canola oil.

Step 3

Arrange on baking pan and bake for 25 minutes. This can be done up to a day in advance. Keep cooked sweet potatoes refrigerated until assembling the salad.

Step 4

In medium bowl, cover sundried tomatoes with very hot water and allow to stand for 25 minutes. Drain and chop.

Step 5

In large bowl, combine cooked sweet potatoes, tomatoes, cheese, arugula and green onion.

Step 6

Prepare dressing by combining the remaining 2 tbsp (25 mL) canola oil with the balsamic vinegar and Dijon mustard. Drizzle over salad and toss to combine.
Nutritional information
Per serving (1 of 8)
Total fat

7 g

Saturated fat

1 g

Cholesterol

5 mg

Carbohydrates

8 g

Fibre

4 g

Sugars

3 g

Added sugars

0 g