Lunchbox granola bars
A healthy snack for school, work or home.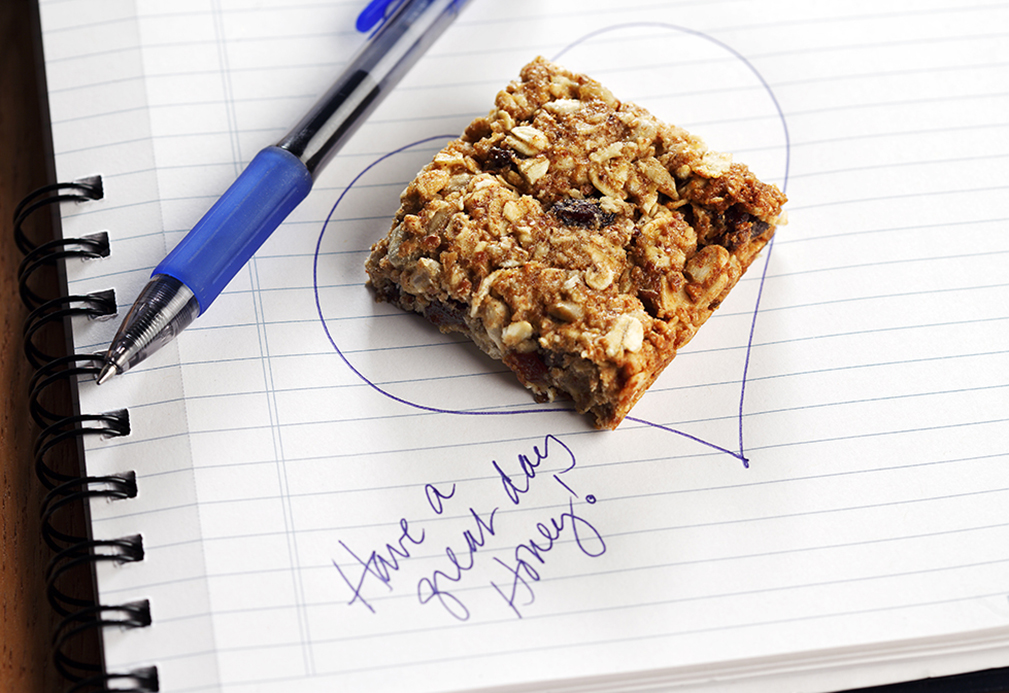 Directions
Step 1

Preheat oven to 350 °F (180 °C). Oil a 9 x 13 inch (22 x 33­cm) baking pan.

Step 2

In large bowl, mix together oats, flour, flaxseed, brown sugar, cinnamon, raisins and sunflower seeds. Make a well in center; set aside.

Step 3

In small bowl, combine honey, egg, canola oil, applesauce and vanilla. Add liquid ingredients to well and mix. Pat mixture evenly into a prepared pan.

Step 4

Bake 20 to 25 minutes until bars begin to turn golden at edges. Cool 5 minutes, then cut into bars while still warm. Do not allow bars to cool completely before cutting, or they will be too hard to cut.
Nutritional information
Per serving (1 bar)
Total fat

6 g

Saturated fat

0 g

Cholesterol

10 mg

Carbohydrates

22 g

Fibre

3 g

Sugars

12 g

Added sugars

6 g