Thai sweet potato bisque with parmesan crostini
Warm your heart with this healthy Thai soup.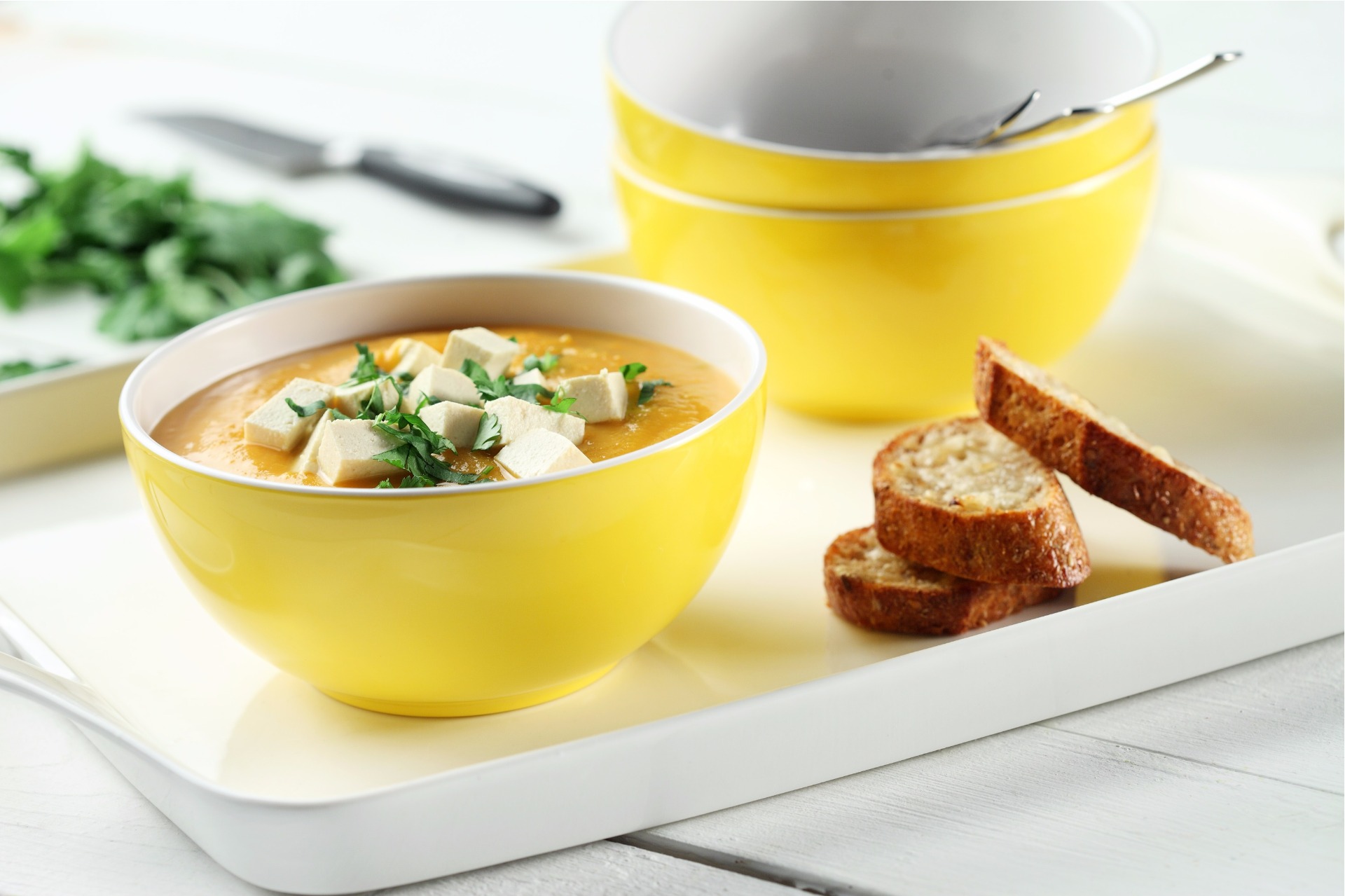 Directions
Step 1

In large stockpot, heat canola oil over high heat. Add onion, garlic and ginger and sauté 2-3 minutes. Add sweet potatoes, carrots, chile pepper and vegetable broth and bring to boil over high heat. Reduce to medium-low and simmer until vegetables are tender (35-40 minutes), stirring occasionally.

Step 2

Allow to cool slightly. Transfer to blender in batches, and purée until smooth. Return to stockpot and add coconut milk, lime juice, curry powder and red pepper; stir well to blend.

Step 3

Add tofu and cook another 10 minutes over medium heat, gently stirring once or twice.

Step 4

Garnish soup with cilantro and serve with Parmesan whole-wheat crostini.
Nutritional information
Per serving (1 of 10)
Total fat

6 g

Saturated fat

2.5 g

Cholesterol

0 mg

Carbohydrates

18 g

Fibre

3 g

Sugars

5 g

Added sugars

0 g