Quinoa salad with aji amarillo dressing
Quinoa is a staple in Peru. Aji amarillo is a mild chili paste that adds a burst of flavour to this zesty salad along with lime juice and cilantro.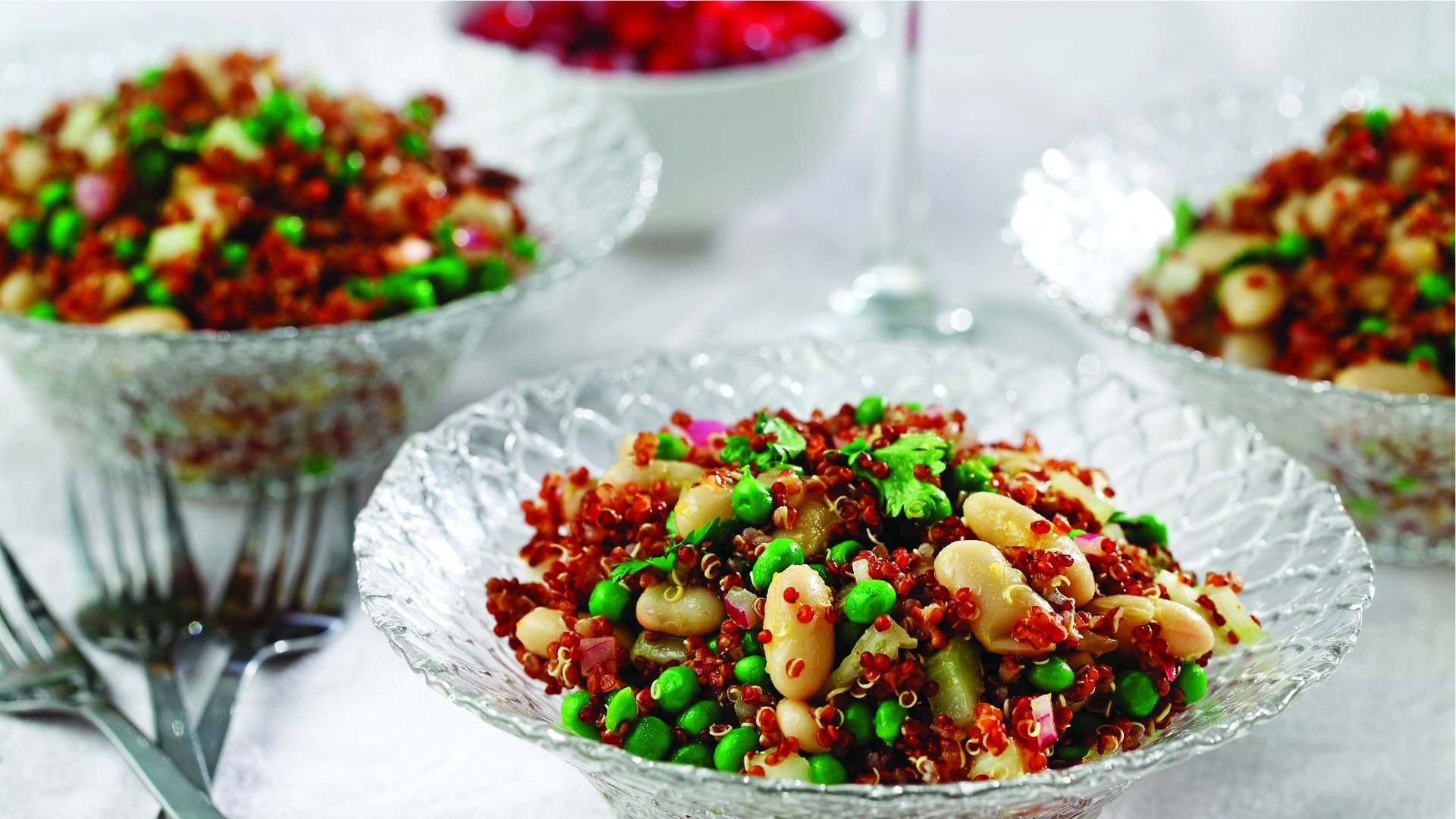 Directions
Step 1

Rinse quinoa well under cool water in fine sieve or several changes of water. Drain well. In large pot, boil vegetable broth and quinoa over medium heat. Reduce to a simmer and cook quinoa until tender but still firm to bite, about 15 minutes. It's done when germ separates, making it look like a curly "Q". Drain well and return quinoa to pot off heat. Cover with tea towel and replace lid, allowing it to steam and producing fluffy quinoa as it cools.

Step 2

For dressing: To food processor, add all ingredients and blend until smooth.

Step 3

If using fresh peas, bring medium-size pot of water to a boil over high heat. Add peas and cook about 5 minutes. Strain and rinse with cold water to cool. If using frozen, skip this step.

Step 4

In large mixing bowl, combine cooled quinoa, peas, beans, celery, red onion and dressing. Mix until dressing is distributed evenly and serve. May be prepared one day ahead.


Nutritional information
Per serving (1 of 5)
Total fat

7 g

Saturated fat

0.5 g

Cholesterol

0 mg

Carbohydrates

21 g

Fibre

4 g

Sugars

3 g