Mediterranean salad with roasted vegetables
Serve as a side dish or add cooked chicken to make this salad a meal.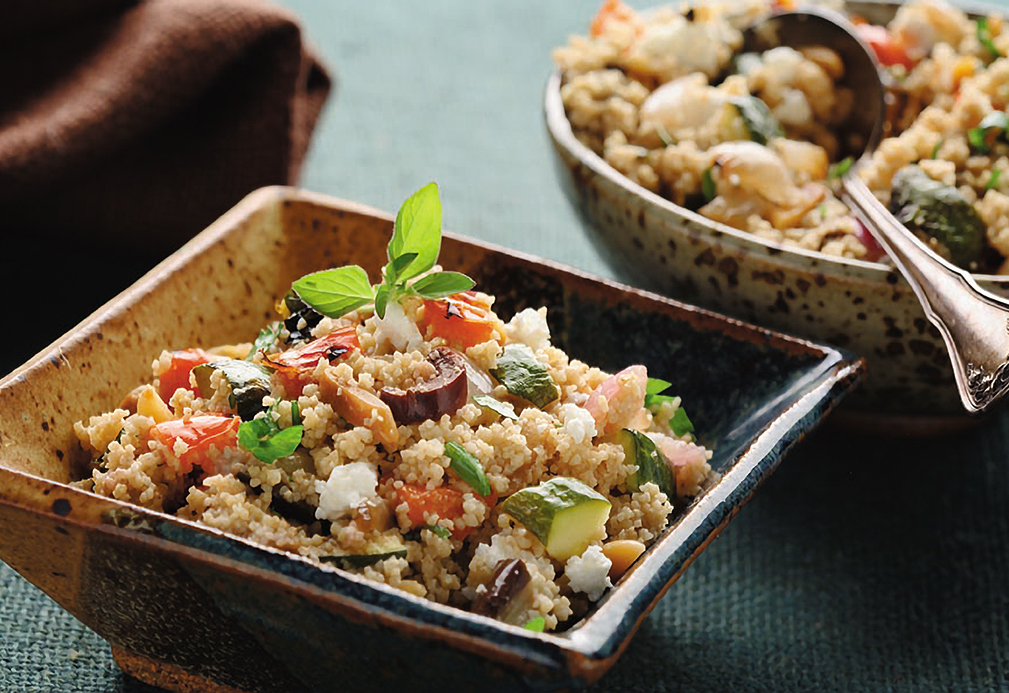 Directions
Step 1

Preheat oven to 400 °F (200 °C). Place vegetables on large foil-lined baking sheet. Brush vegetables with canola oil and balsamic vinegar. Roast until tender, about 35 minutes. (Alternatively, you can choose to grill vegetables on barbecue). Let cool. Remove peels from garlic and dice. Cut all vegetables into bite size pieces.

Step 2

Bring 1 1/4 cups (300 mL) water to a boil. Pour into large serving bowl. Stir in couscous. Cover and let stand about 5 minutes. Fluff couscous with a fork. Gently mix garlic, vegetables and remaining ingredients into the couscous. Garnish salad with a sprig of fresh oregano.
Nutritional information
Per serving (1 of 6)
Total fat

7 g

Saturated fat

1 g

Cholesterol

0 mg

Carbohydrates

17 g

Fibre

4 g

Sugars

3 g