Grilled asparagus and broccoli salad
Bright green and grilled is an easy way to enjoy spring asparagus and broccoli.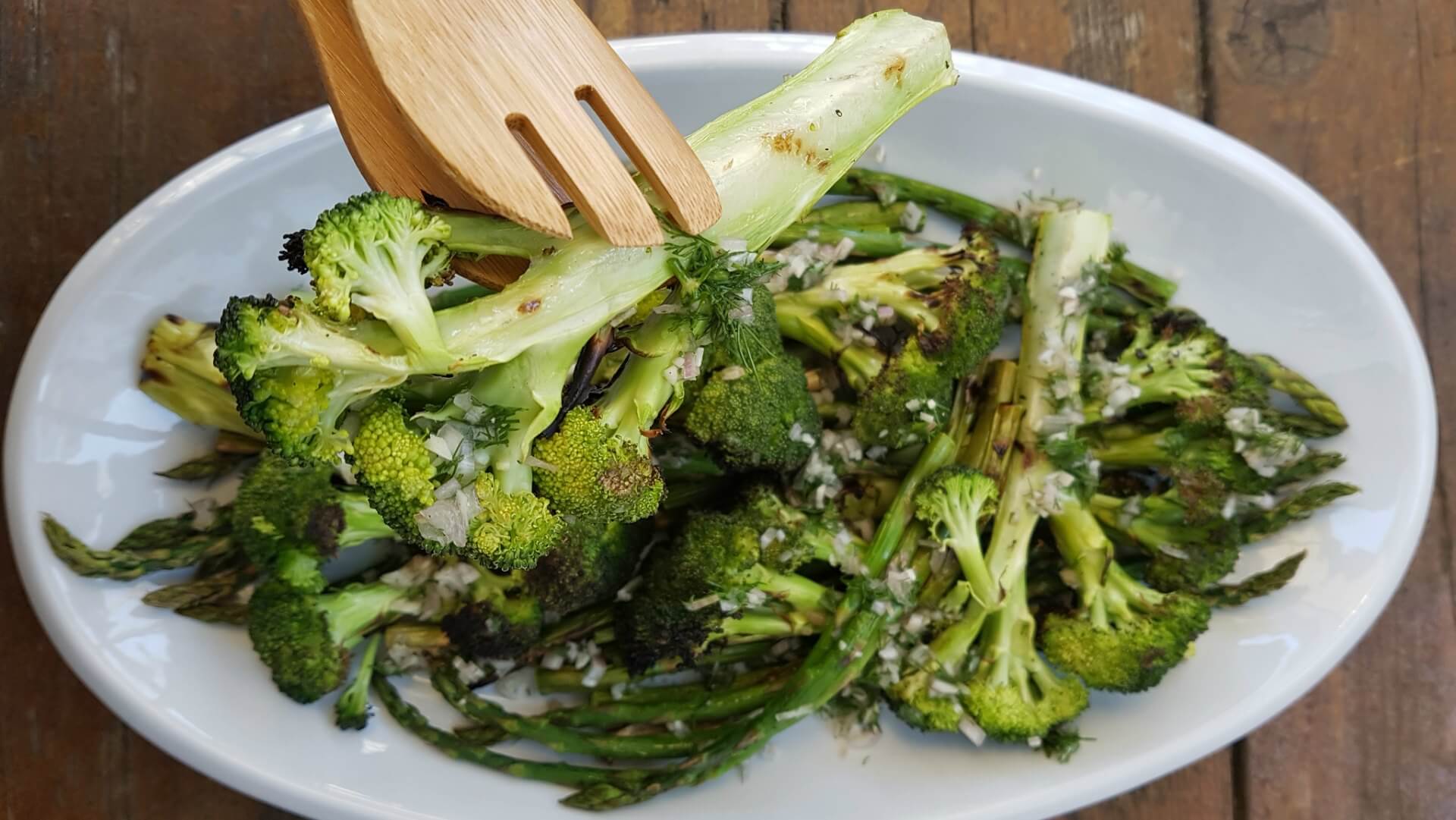 Directions
Step 1

Cut each broccoli stalk into 4, leaving stem in tact; place in a large bowl with asparagus. Toss with oil.


Step 2

Place broccoli and asparagus on medium high heat and grill, turning once for about 7 minutes or until golden brown. Remove to a platter.


Step 3

Stir together shallot, lemon juice, dill, garlic and pepper. Spoon over vegetables and gently toss to coat. Sprinkle with cheese, if using to serve.
Nutritional information
Per serving (1 of 4)
Total fat

2.5 g

Saturated fat

0.2 g

Cholesterol

0 mg

Carbohydrates

36 g

Fibre

4 g

Sugars

3 g

Added sugars

0 g