Gazpacho with multigrain croutons
The perfect cold soup for a hot summer day.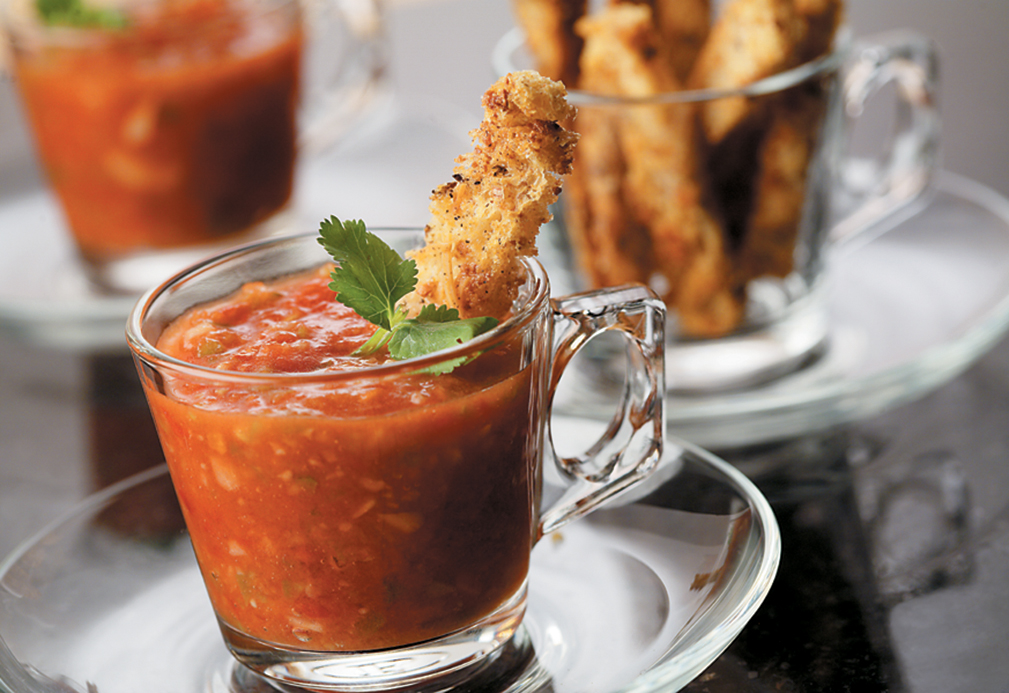 Directions
Step 1

In a food processor, blend tomato juice, canola oil, hot sauce, tomatoes, cucumber, red pepper, green pepper, onion, carrot and garlic until almost smooth. Season with pepper and refrigerate for 2 hours. Serve with cilantro and croutons.

Step 2

To prepare the croutons: Preheat oven to 350F (180C). Toss bread with canola oil, Parmesan cheese, and pepper. Place on baking sheet. Bake for 20 minutes, until crisp. Stir occasionally. Use to garnish the soup.
Nutritional information
Per serving (1 of 10)
Total fat

6 g

Saturated fat

0.5 g

Cholesterol

0 g

Carbohydrates

12 g

Fibre

2 g

Sugars

6 g

Added sugars

0 g