Wild rice and apple stuffed acorn squash
The sweetness of apple complements the delicate flavours of squash, celery and thyme.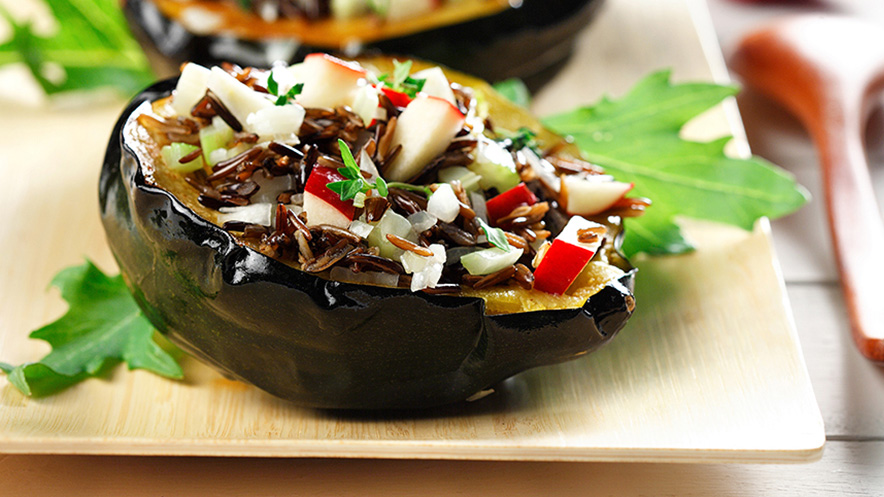 Directions
Step 1

In glass or metal bowl, cover wild rice with 1 cup (250 mL) boiling water. Let sit covered for 1 hour, until kernels pop and then drain water.

Step 2

Preheat oven to 400⁰F (200⁰C).

Step 3

Brush inside of each squash half with 1/2 tsp (2 mL) canola oil.

Step 4

Place squash, flat side down, on parchment-lined baking sheet. Bake 30 minutes or until squash is tender.

Step 5

Five minutes before squash finish cooking, prepare stuffing. In non-stick skillet, sauté onion, garlic and celery in remaining canola oil over medium-high heat for about 3 minutes. Add apple; cook 2 minutes. Add rice and thyme; mix well.

Step 6

Remove squash from oven and stuff with wild rice blend. Serve.
Nutritional information
Per serving (1 of 4)
Total fat

6 g

Saturated fat

0,5 g

Cholesterol

0 mg

Carbohydrates

40 g

Fibre

6 g

Sugars

12 g

Added sugars

0 g