Quick jambalaya
Enjoy the taste of N'awlins with just a few easy steps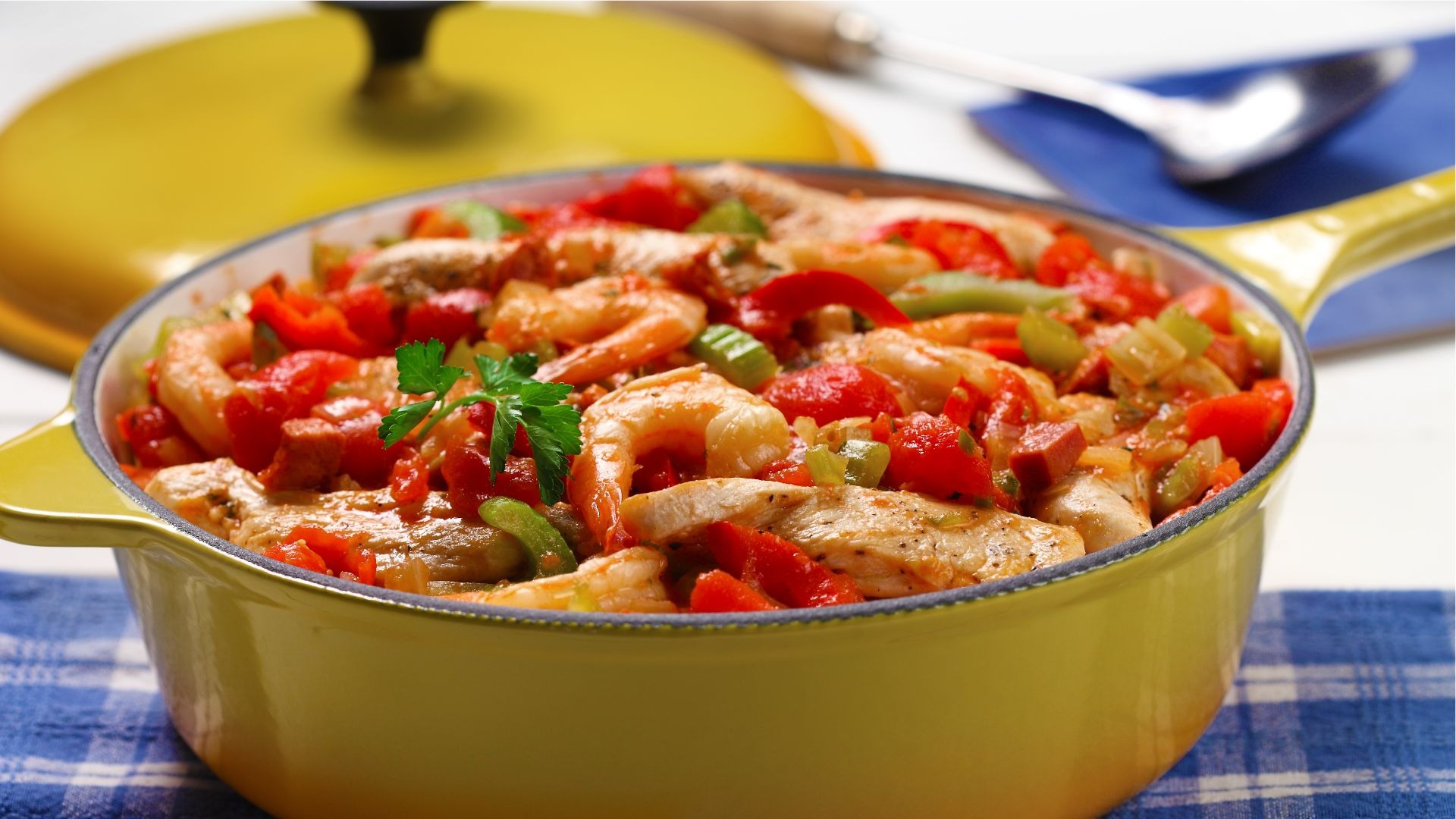 Directions
Step 1

In large non-stick skillet, heat canola oil over medium-high heat. Add chicken and pepper and sauté 6-8 minutes until chicken is cooked through. Remove to plate and set aside.

Step 2

Add sausage and garlic to skillet and sauté 1-2 minutes. Add jalapeño pepper, red pepper, celery and onion. Continue to sauté for 3-4 minutes until vegetables are tender crisp.

Step 3

Add canned tomatoes and thyme. Simmer 10 minutes to reduce liquid.

Step 4

Add shrimp and chicken back to skillet and cook until shrimp are done, about 3 minutes.

Step 5

Serve over cooked rice. Garnish with chopped green onions.
Nutritional information
Per serving (1 of 8)
Total fat

8 g

Saturated fat

1 g

Cholesterol

85 mg

Carbohydrates

18 g

Fibre

3 g

Sugars

4 g

Added sugars

0 g