Ginger turkey stir-fry
An easy yet satisfying weeknight dinner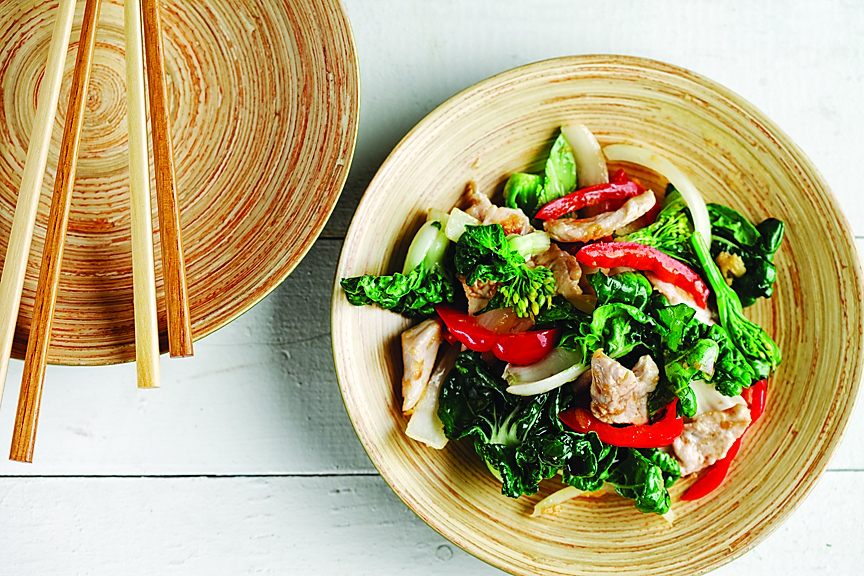 Directions
Step 1

In a medium bowl, combine turkey, wine, and first amount of soy sauce; set aside.

Step 2

In a small bowl, combine water, remaining soy sauce and cornstarch; set aside.

Step 3

In a wok or large skillet, stir-fry turkey until no pink remains. Remove turkey from wok. Add canola oil to wok and stir-fry garlic, ginger, onion, red pepper, bok choy and gai lan until tender. Add green onion, and stir-fry for 1 minute. Stir in turkey and cornstarch mixture. Stir until thickened. Serve.
Nutritional information
Per serving (1 of 4)
Total fat

3 g

Saturated fat

0 g

Cholesterol

35 mg

Carbohydrates

: 8 g

Fibre

2 g

Sugars

4 g

Added sugars

0 g