Indonesian tofu stew with spring vegetables
With a light coconut lime flavour, this recipe features green beans, bell peppers and zucchini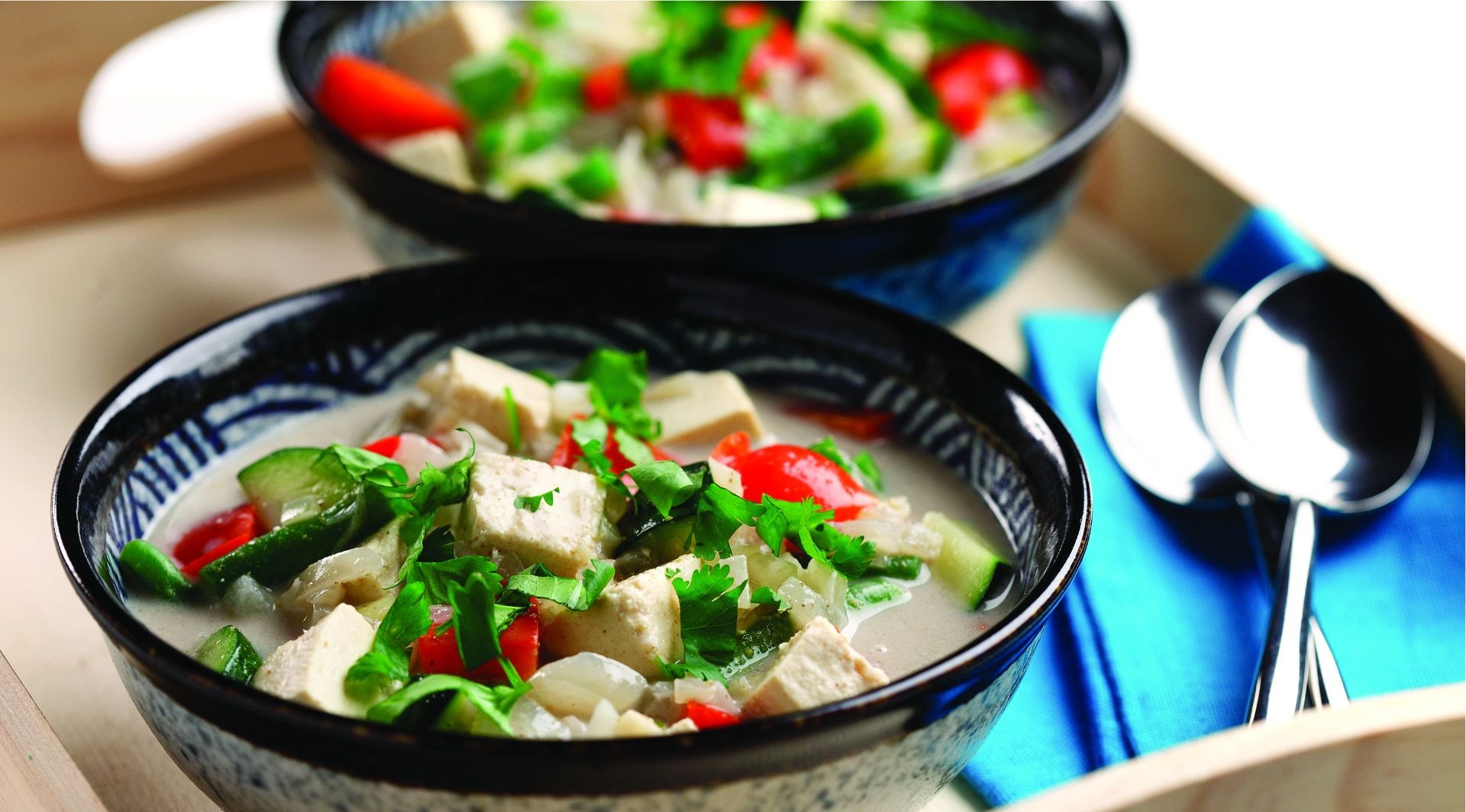 Directions
Step 1

In a bowl, marinate tofu with the ginger, lime juice and 1/2 tbsp (7 mL) canola oil. Toss well to coat. This can be done about 30 minutes ahead of time and up to overnight in the refrigerator.

Step 2

In a large saucepan, no lid required heat remaining 1 tbsp (15 mL) canola oil. Add onion and cook for about 6 minutes or until softened and slightly browned. Add garlic, cumin, coriander and cloves and stir for 2 minutes.

Step 3

To saucepan, add stock and coconut milk. Simmer, uncovered, for about 10 minutes until slightly thickened.

Step 4

Add green beans, bell pepper and zucchini and cook for about 10 minutes more or until vegetables are tender. Add marinated tofu and cook an additional 5 minutes. Garnish with cilantro. Serve over steamed brown rice or quinoa, if desired.
Nutritional information
Per serving (1 cup / 250 mL)
Total fat

7 g

Saturated fat

2 g

Cholesterol

0 mg

Carbohydrates

6 g

Fibre

1 g

Sugars

2 g

Added sugars

0 g