Bean, lentil and brown rice casserole
Beans, lentils and brown rice pack a whole grain and vegetable protein punch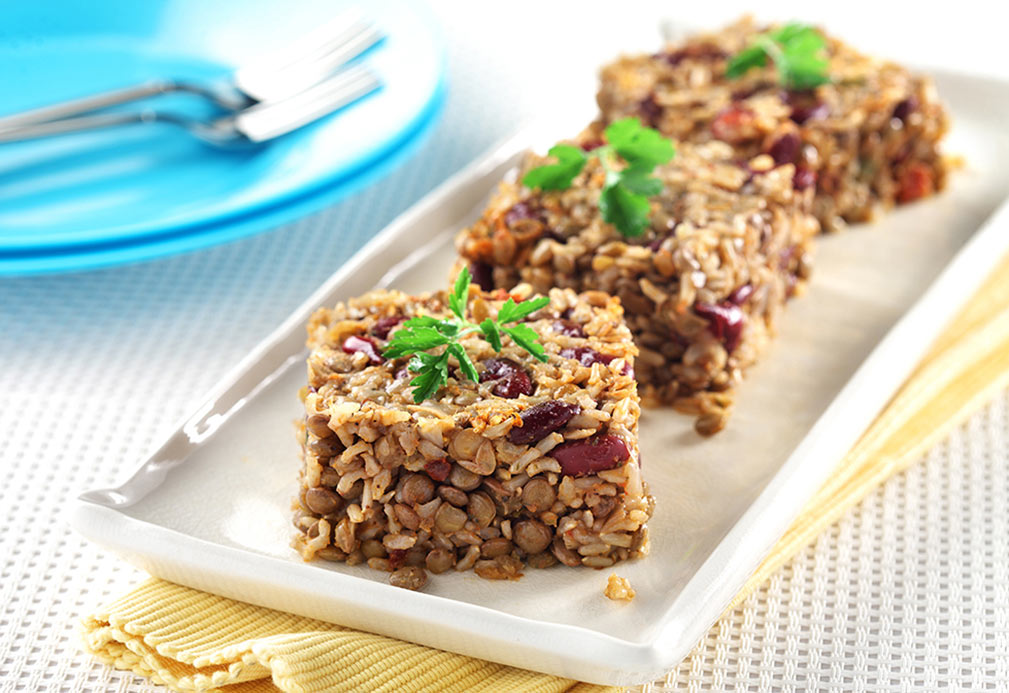 Directions
Step 1

Preheat oven to 350 ºF (180 ºC). Lightly spray 3-quart (3.4 L) casserole with canola oil cooking spray and set aside.

Step 2

In large soup pot, heat canola oil over medium-high heat. Add onions, reduce heat to medium and cook for 3-4 minutes. Add garlic, chipotle peppers, oregano, savory and black pepper and cook for 1-2 minutes more. Stir in salsa and deglaze pan.

Step 3

Add brown rice, lentils, kidney beans, water and bay leaf. Bring to a boil. Transfer mixture to prepared baking dish. Cover with foil and bake in preheated oven for about 1¼ -1½ hours or until rice and lentils are tender and no water remains. Stir twice during baking, replacing foil before returning to oven. Remove bay leaf before serving.

Step 4

Remove from oven, remove bay leaf and sprinkle with cheese. Leave foil off and return to oven for 3-4 minutes to melt cheese.
Nutritional information
Per serving (1 of 12)
Total fat

4 g

Saturated fat

0.5 g

Cholesterol

0 mg

Carbohydrates

47 g

Fibre

13 g

Sugars

3 g

Added sugars

0 g