Roast beef with wild mushroom sauce
Special yet simple, this traditional favourite gets an extra burst of flavor from the sauce.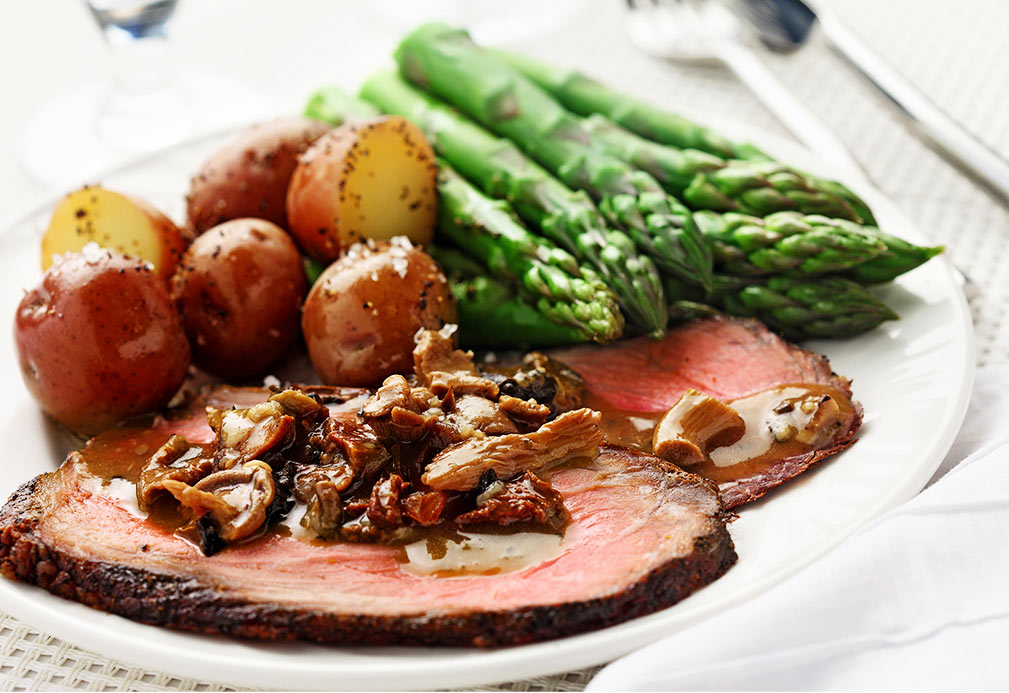 Directions
Step 1

Preheat oven to 275 ºF (140 ºC). Lightly spray 9 x 9-inch (22 x 22 cm) metal roasting pan with canola oil cooking spray and set aside.

Step 2

Pat roast dry. Cover entire roast with ground black pepper and shake off excess. Place in prepared pan and roast in preheated oven for 1 1/4-1 3/4 hours or until internal temperature registers 140 ºF (60 ºC) with instant-read thermometer. Remove from oven and tent loosely with foil.

Step 3

During last 30 minutes of cooking, prepare sauce. In medium saucepan, bring beef broth and water to a boil. Remove from heat and add mushrooms, covering them well with broth mixture. Let set at room temperature for 30 minutes to soften. Drain mushrooms, reserving broth. Coarsely chop mushrooms.

Step 4

In large skillet, heat canola oil over medium-high heat. Add shallots and cook for 1-2 minutes or until soft; do not brown. Add garlic, peppercorns, Dijon mustard and reserved chopped mushrooms and cook for another minute. Add flour and cook again for 1 minute. Whisk in broth mixture. Bring to a boil, then reduce heat and simmer for 8-10 minutes or until thickened.

Step 5

Transfer meat to cutting board and slice thin. Cover with sauce and serve.
Nutritional information
Per serving (1 cup / 250 mL)
Total fat

9 g

Saturated fat

2.5 g

Cholesterol

75 mg

Carbohydrates

4 g

Fibre

1 g

Sugars

0 g

Added sugars

0 g