Pork sliders with raspberry mustard sauce
These mini sandwiches are great for a tailgate party or sports-themed get-together.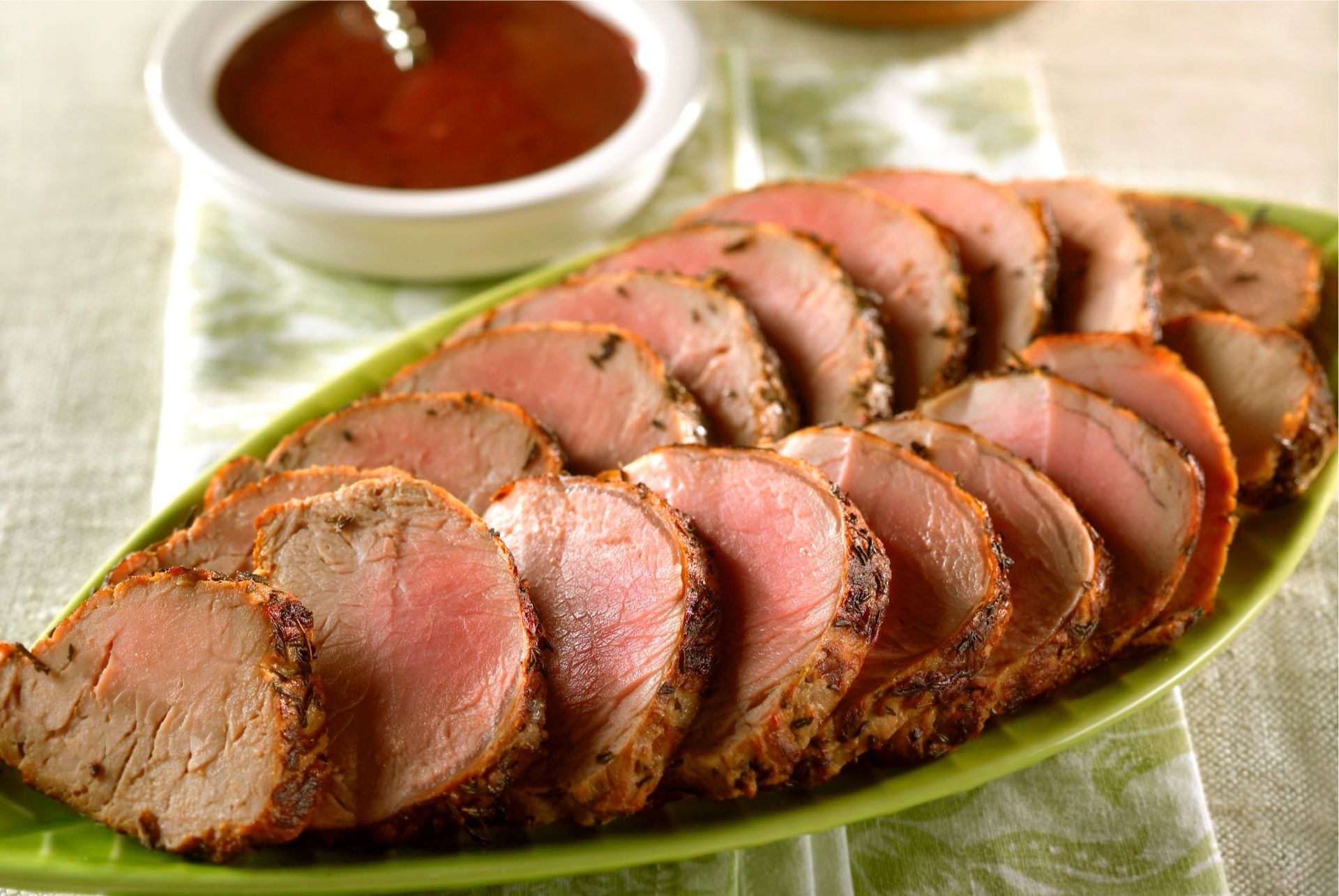 Directions
Step 1

Preheat oven to 425 °F (220 °C). In small bowl, combine garlic powder, thyme, and black pepper. Sprinkle both sides of pork tenderloin with garlic powder mixture. In large nonstick skillet, heat canola oil over medium-high heat. Add pork, cook 3 minutes, turn, and cook 2 more minutes or until richly browned. Remove from heat.

Step 2

Coat foil-lined baking sheet with cooking spray, place pork on baking sheet, and cook 18 to 20 minutes, until barely pink in center. Place on cutting board and let stand 5 minutes before thinly slicing. If desired, wrap rolls in foil and place in oven 5 minutes to warm before serving.

Step 3

Place fruit spread in microwave-safe small bowl. Cover and microwave on high for 20 seconds or until slightly melted. Stir in remaining sauce ingredients until well blended.

Step 4

To serve, place pork on serving platter and sauce in another small bowl. Serve with rolls.
Tips
Canola oil is rich in essential fatty acids and contains very high levels of heart healthy monounsaturated fatty acids. Look for it in the ingredient list when buying mayonnaise.
Nutritional information
Per serving (1 of 12)
Total fat

5 g

Saturated fat

0 g

Cholesterol

25 g

Carbohydrates

20 g

Fibre

3 g

Sugars

3 g

Added sugars

2 g