One pot lamb and potatoes
Everything in one pot makes clean up a breeze. Served up with your favourite green vegetables to round out the meal.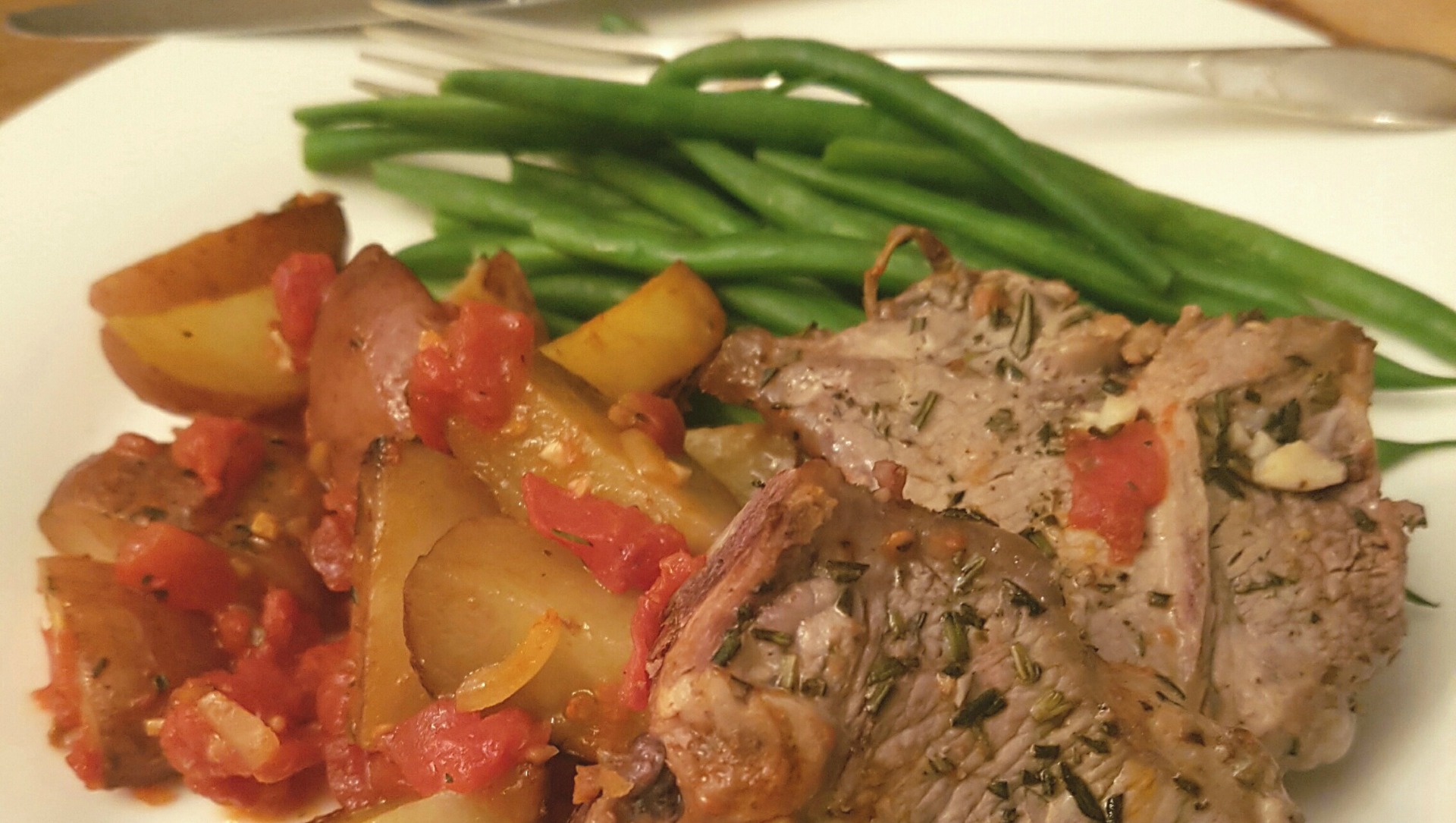 Directions
Step 1

In a bowl, toss together lamb chops with 2 tsp (10 mL) of the rosemary, half of the garlic and pepper. Brown chops on both sides in deep nonstick ovenproof skillet; remove to plate.

Step 2

Toss potatoes with oil and remaining rosemary and garlic. Cover and cook in same skillet over medium heat, stirring occasionally for 10 minutes. Stir in tomatoes and return lamb to skillet. Place in 400° F (200° C) oven for about 15 minutes or until potatoes are tender. Drizzle with balsamic to serve, if using.
Nutritional information
Per serving (1/5th recipe or 2 chops plus vegetables)
Total fat

12 g

Saturated fat

4 g

Cholesterol

65 mg

Carbohydrates

31 g

Fibre

4 g

Sugars

5 g

Added sugars

0 g