Whitefish with herbed duxelles
Whitefish is mild tasting and fast cooking, perfect for a weeknight family dinner.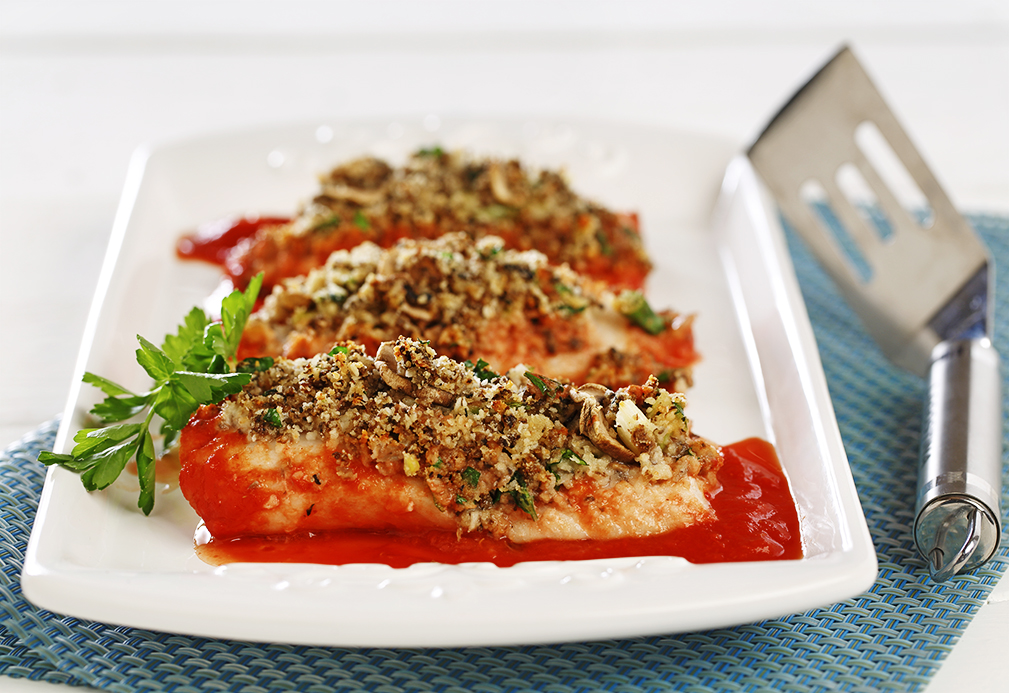 Directions
Step 1

Preheat oven to 400 ⁰F (200 ⁰C).

Step 2

In food processor, mince mushrooms until finely chopped. In large, dry saucepan, cook mushrooms over medium heat until moisture is gone and mushrooms are lightly browned, about 5 minutes.

Step 3

Remove saucepan from heat and add shallots, green onions, parsley, thyme, pepper, bread crumbs and canola oil. Mix well. Set duxelles mixture aside.

Step 4

Spread crushed tomatoes over a a lightly oiled 9x13 inch (22x33 cm) baking pan. Stir in balsamic vinegar. Place fish fillets on top of tomatoes. Spoon duxelles mixture over fish, covering fillets.

Step 5

Bake for 15 to 20 minutes until fish flakes easily with fork and mushroom mixture is lightly browned.
Nutritional information
Per serving (1 of 6)
Total fat

7 g

Saturated fat

1 g

Cholesterol

60 mg

Carbohydrates

17 g

Fibre

2 g