Sautéed shrimp with peas in lemon-tarragon sauce
Enjoy this light, refreshing and healthy treat for a quick and easy dinner.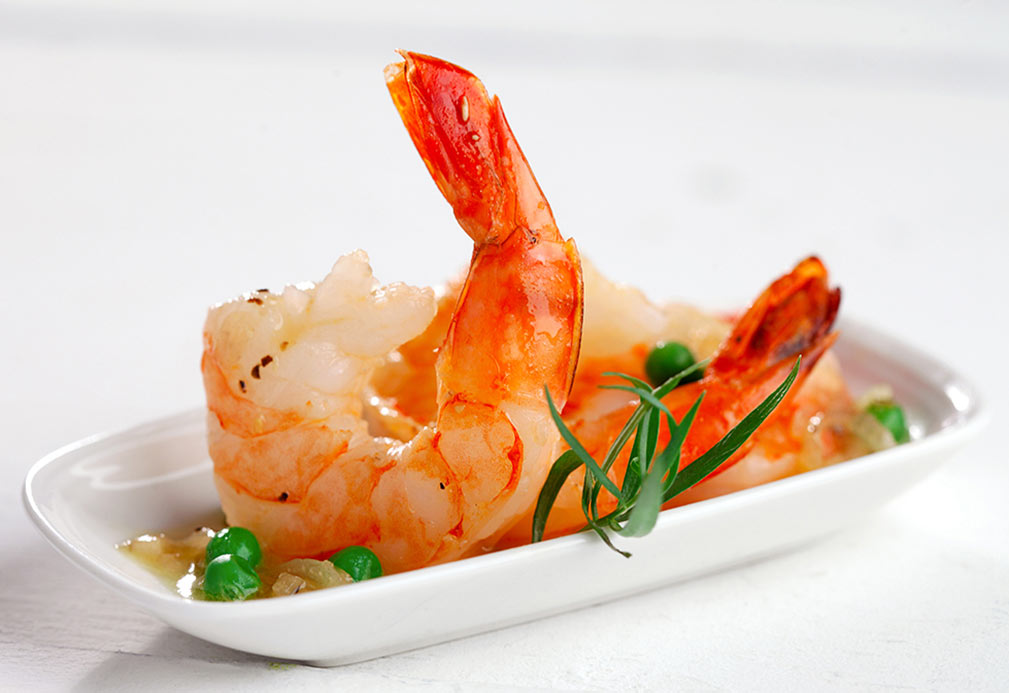 Directions
Step 1

Rinse shrimp, then pat dry with paper towels.

Step 2

In a large saute pan, warm 1 tbsp (15 mL) of the canola oil over medium-high heat until it starts to ripple. Add the shrimp and stir until just starting to turn pink (about 1 minute). Transfer to a plate and set aside.

Step 3

Add remaining 1 tbsp (15 mL) canola oil. Then add shallots to pan and cook until shallots are soft (1 to 2 minutes). Pour in broth and stir in peas, lemon juice and tarragon.

Step 4

Return shrimp to pan and let come to a boil; cook until shrimp are cooked through and peas are tender (about 2 minutes).

Step 5

To serve, with a slotted spoon, divide shrimp among plates and top evenly with peas and sauce over shrimp.
Nutritional information
Per serving (1 cup / 250 mL)
Total fat

8 g

Saturated fat

0.5 g

Cholesterol

105 mg

Carbohydrates

7 g

Fibre

2 g

Sugars

0 g

Added sugars

0 g