Roasted trout with avocado-mango salsa
This is a basic recipe for roasting fish – quick, easy, and simple.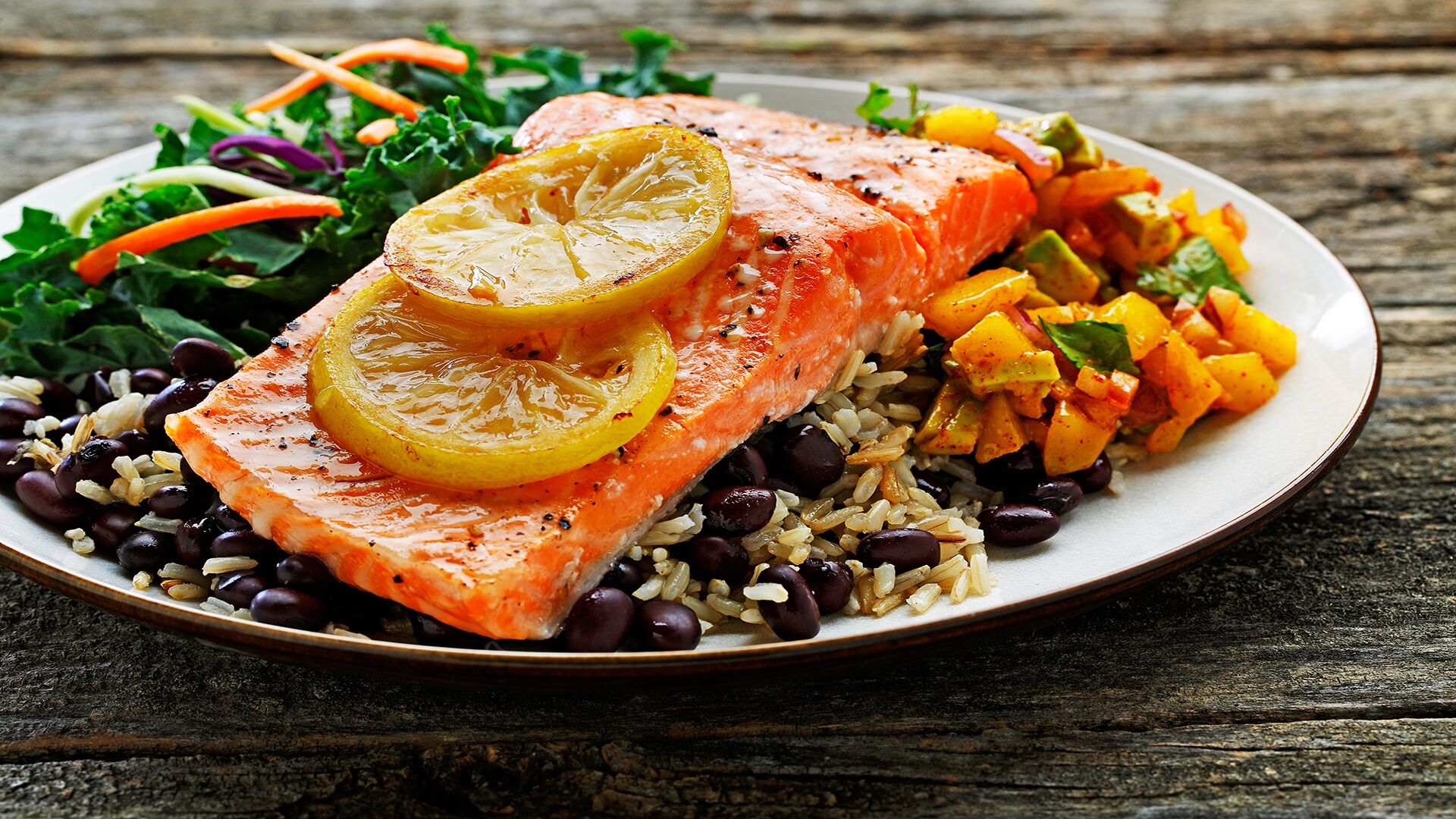 Directions
Step 1

Preheat oven to 375° F (190° C).

Step 2

Spray a 9 x 9 inch (22 x 22 cm) roasting pan or baking sheet with the canola oil spray. Place fillets inside and coat them with lemon juice, canola oil and pepper.

Step 3

Slice whole lemons into thin rounds, and remove seeds from each slice. Distribute slices equally among trout fillets.

Step 4

Roast fillets for 15-20 minutes, depending on thickness of fillets. Fish should be translucent and flakes easily when pulled apart.

For salsa:

Step1

Place mango, avocado, onion, lime juice, canola oil, chili powder, cilantro in a small mixing bowl and mix to combine. Salsa will keep in the refrigerator for two to three days.
Nutritional information
Per serving: 1 fillet and 1/2 cup (125 mL) salsa
Total fat

19 g

Saturated fat

2.5 g

Cholesterol

95 mg

Carbohydrates

22 g

Fibre

4 g

Sugars

14 g

Added sugars

0 g