Buttermilk blueberry muffins
Pureeing the prunes with the buttermilk creates a sweet mixture that helps naturally sweeten these muffins and gives them a golden colour.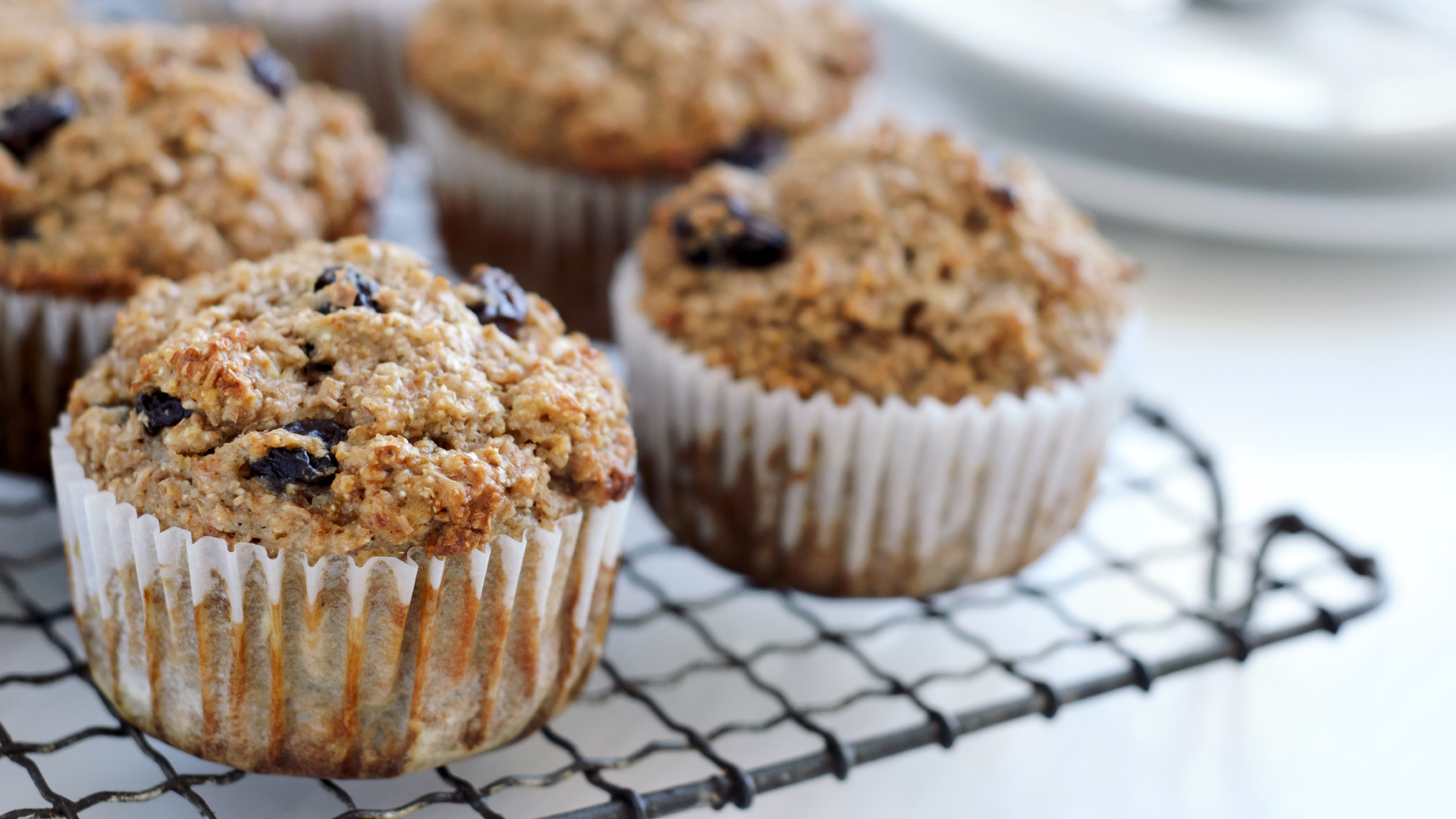 Directions
Step 1

In a food processor or small food chopper, puree 3/4 cup (175 mL) of the buttermilk with prunes until prunes are in very small pieces and mixture is thickened. Pulse in oil and vanilla.

Step 2

In a large bowl, whisk together flour, wheat germ, ginger, baking powder and soda. Pour buttermilk mixture over top and remaining buttermilk and stir gently to combine. Fold in blueberries.

Step 3

Scoop batter into greased or paper lined muffins tins and bake in 375 °F (190 °C) oven for about 15 minutes or until tester inserted comes out clean.
Nutritional information
Per serving (1 muffin)
Total fat

4 g

Saturated fat

0 g

Carbohydrates

20 g

Fibre

3 g

Sugars

8 g