Apple maple cheddar muffins
These are a great little muffin to pack into the kids' lunches. With the added touch of cinnamon, these are a great treat to enjoy with a glass of milk.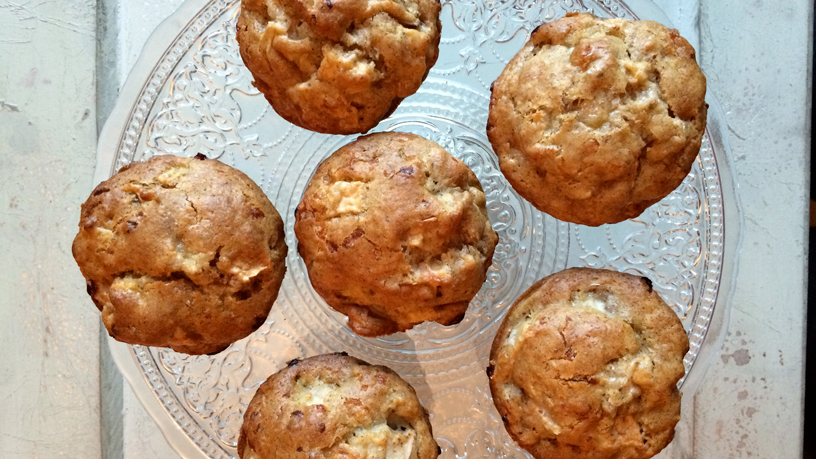 Directions
Step 1

In a large bowl, whisk together maple syrup, egg, oil and applesauce.

Step 2

In another bowl, whisk together flour, wheat germ, baking powder, soda and cinnamon. Stir into egg mixture and stir gently. Add apples and cheese and stir to combine.

Step 3

Divide batter into greased or paper lined muffin tins. Bake in 375° F (190° C) oven for 12 to 15 minutes or until tester inserted in centre comes out clean.
Tips
Make smaller muffins for smaller children to pack in their lunches as a full size muffin can usually be too much for them to eat in their snack time. Use a mini muffin tin and bake for 10 to 12 minutes.
Nutritional information
Per serving (1 muffin)
Total fat

6 g

Saturated fat

1 g

Cholesterol

22 mg

Carbohydrates

22 g

Fibre

2 g

Sugars

10 g

Added sugars

6 g
Recipe developed by Emily Richards, PH Ec. ©Heart and Stroke Foundation 2016.