Protein powered hummus
It's always fun to sneak in a secret ingredient - this one is an egg!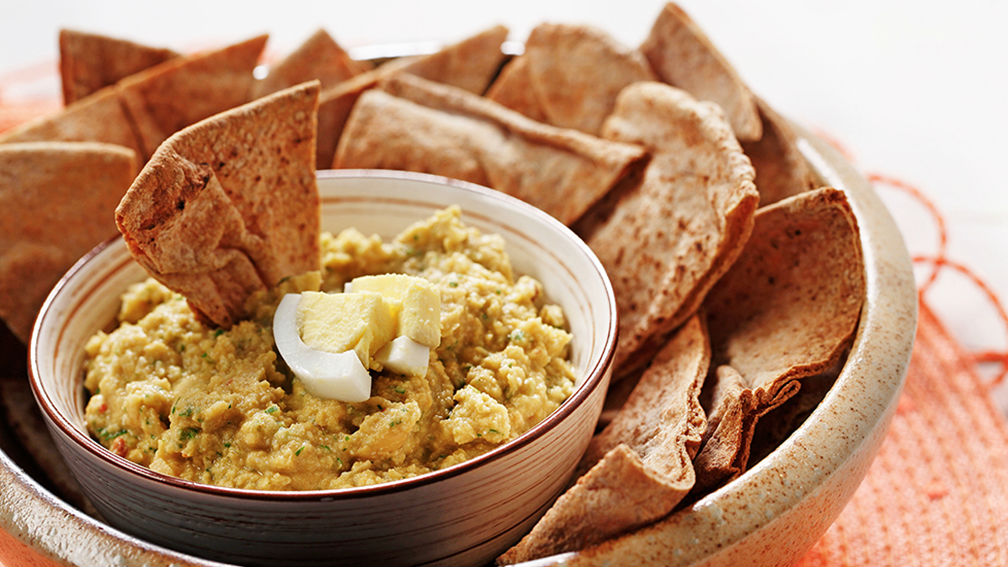 Directions
Step 1

In food processor, combine chickpeas, 3 hard-boiled eggs, canola oil, garlic, pepper, lemon juice, cumin and all but 1 tbsp (15 mL) cilantro. Purée until smooth, adding up to 1/3 cup (75 mL) water for desired consistency.

Step 2

In shallow serving bowl, add hummus. Slice remaining egg into wedges and garnish with remaining 1 tbsp (15 mL) cilantro.
Nutritional information
Per serving (1 portion)
Total fat

5 g

Saturated fat

1 g

Cholesterol

60 mg

Carbohydrates

5 g

Fibre

1 g

Sugars

0 g

Added sugars

0 g