Mini calzones
Inspired by Italy, these miniature calzones make for a quick and delicious meal.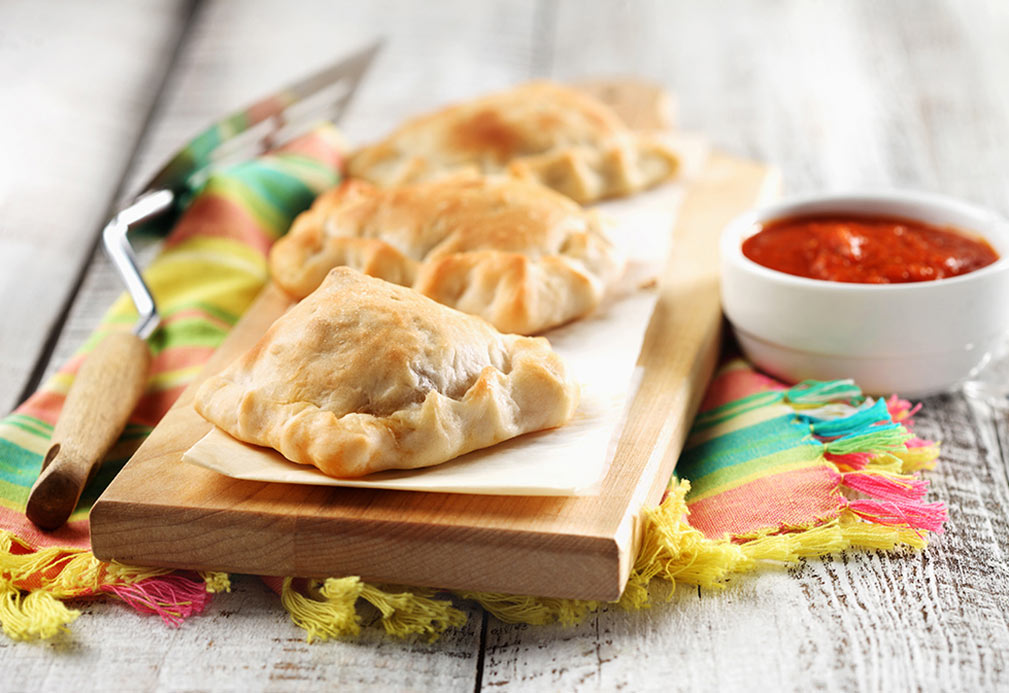 Directions
Step 1

In large non-stick skillet, brown beef over medium heat until beef crumbles; drain and set aside. In separate large skillet, sauté onion, mushrooms and garlic in 1 tbsp (15 mL) and 1 tsp (5 mL) canola oil over medium heat 3 minutes or until tender. Stir in Italian seasoning and pepper. Add to ground beef and set aside.

Step 2

Preheat oven to 450 ˚F (230 ˚C).

Step 3

Divide dough into eight pieces. Roll each dough piece into 3 inch (7.5 cm) diameter. Spoon beef mixture equally over half of each piece, leaving ½ inch (1 cm) border. Top equally with cheese.

Step 4

Fold dough over filling until edges almost meet. Bring bottom edges over top edges and crimp dough with fingers to form rim. Prick tops of calzones with fork to allow steam to escape. Place on large baking sheet lightly greased and floured. Brush each calzone with canola oil, if desired.

Step 5

Bake in preheated oven for 10 to 12 minutes or until lightly browned. Serve with warm marinara sauce.
Tips
You can make these one day ahead and heat before serving the next day. Lightly brush calzones with canola oil before placing in the oven for a nice golden colour and crisp texture. These calzones will keep in the refrigerator as leftovers.
Nutritional information
Per serving (1 of 8)
Total fat

6 g

Saturated fat

1.5 g

Cholesterol

20 mg

Carbohydrates

27 g

Fibre

1 g

Sugars

5 g

Added sugars

0 g