Crispy chickpeas and pumpkin seeds with lime
Fuel your next exercise bout or begin your post-exercise recovery with this tasty, healthy snack that is rich in fiber and a good source of protein.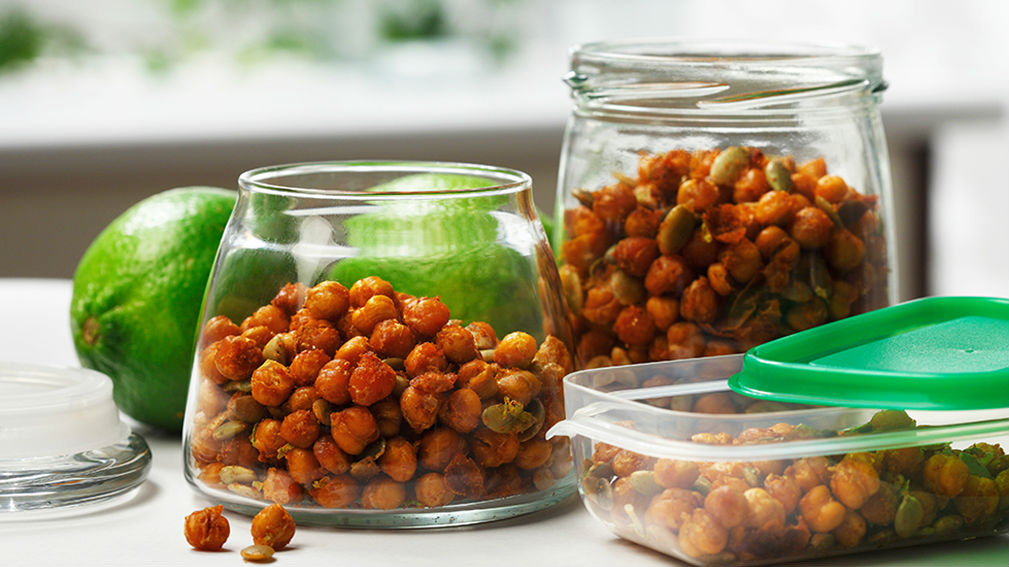 Directions
Step 1

Preheat oven to 425 °F (220 °C).

Step 2

In medium bowl, combine chickpeas, canola oil, paprika, cumin and garlic powder. Toss until well coated. Spread mixture on large baking sheet in single layer. Bake 30 minutes or until beginning to brown. Stir every 10 minutes.

Step 3

Sprinkle with pumpkin seeds, stir and bake 5 minutes more or until chickpeas are crispy, being careful not to burn them.

Step 4

Remove from oven and toss with lime zest. Let stand on baking sheet 30 to 45 minutes for crisp texture and peak flavours. When completely cooled, store in airtight container at room temperature for up to 2 days.
Nutritional information
Per serving: 1/3 cup (75 mL)
Total fat

7 g

Saturated fat

1 g

Cholesterol

0 mg

Carbohydrates

14 g

Fibre

4 g

Sugars

2 g

Added sugars

0 g