Broccoli and tofu sheet pan dinner
This easy meal is literally tossed together quickly to create wonderful flavours that are perfect to serve over rice or noodles
140 cal
Serves 3 servings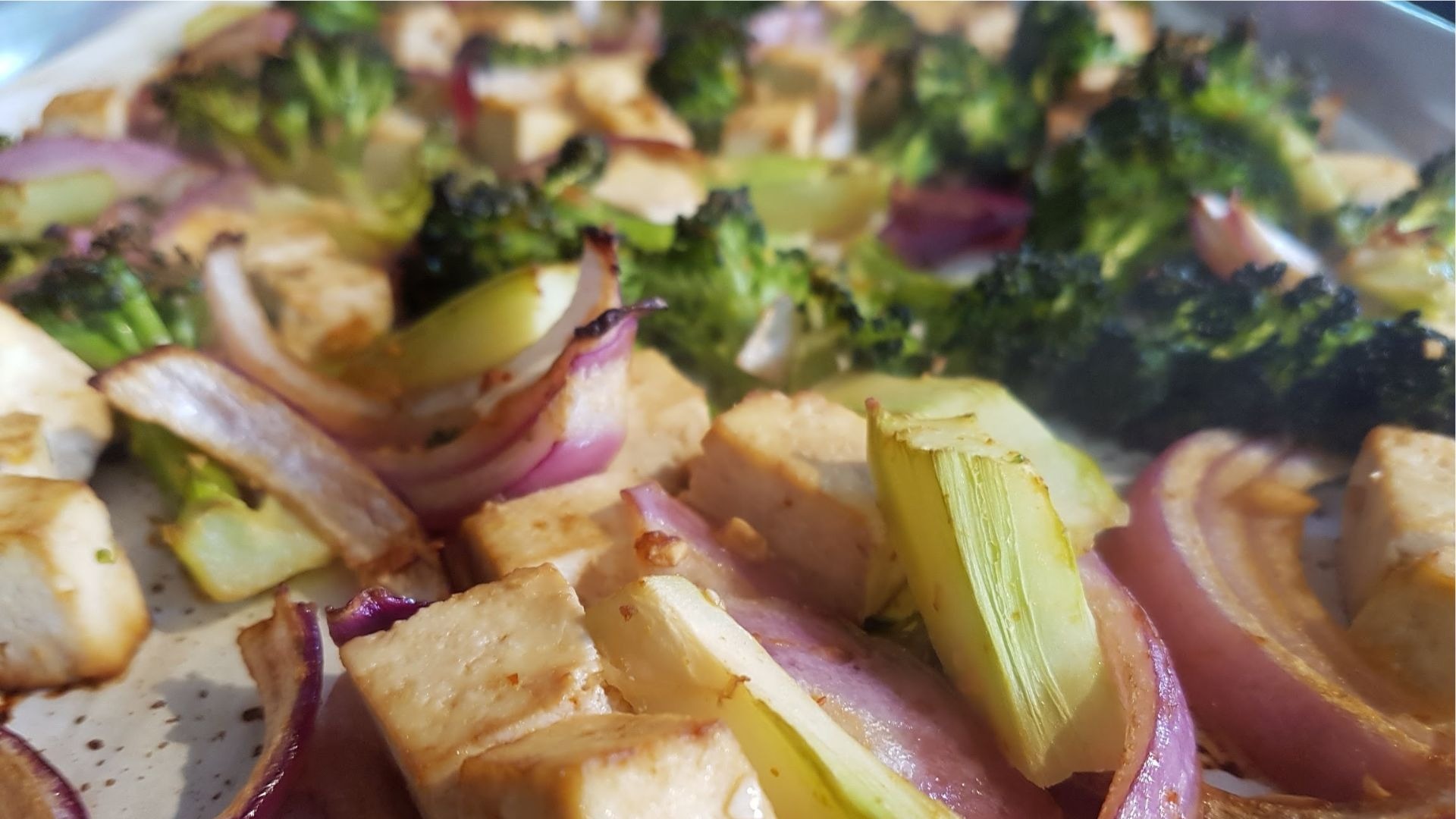 Directions
Step 1

Cut stalks from broccoli and peel. Cut broccoli top into small florets and chop peeled broccoli stem; place in a large bowl. Add tofu and red onion.

Step 2

Drizzle vegetables and tofu with soy sauce and oil. Add garlic, ginger and sriracha, if using. Toss well until everything is coated.

Step 3

Spread onto a parchment paper lined baking sheet. Roast in 400° F (200° C) oven for about 20 minutes or until golden. Remove from oven and return to bowl.

Step 4

Sprinkle with sesame seeds, if using before serving.
Nutritional information
Per serving (1 of 3)
Total fat

9 g

Saturated fat

1 g

Cholesterol

0 mg

Carbohydrates

13 g

Fibre

3 g

Sugars

4 g

Added sugars

0 g