Geneviève Morel (Laval, Que.)
Who she is: At age 26, while pregnant, Geneviève (above, centre) had a brain hemorrhage that left her paralyzed on her left side. She has since been a valued participant in many Heart & Stroke campaigns, interviews and events.
What she did: Rode 576 km on a tricycle, from Laval to Rimouski. Geneviève's goal was to raise funds to improve stroke research and "to have magazine thighs." With the support of friends and family, she reached Rimouski by day nine and raised over $9,000.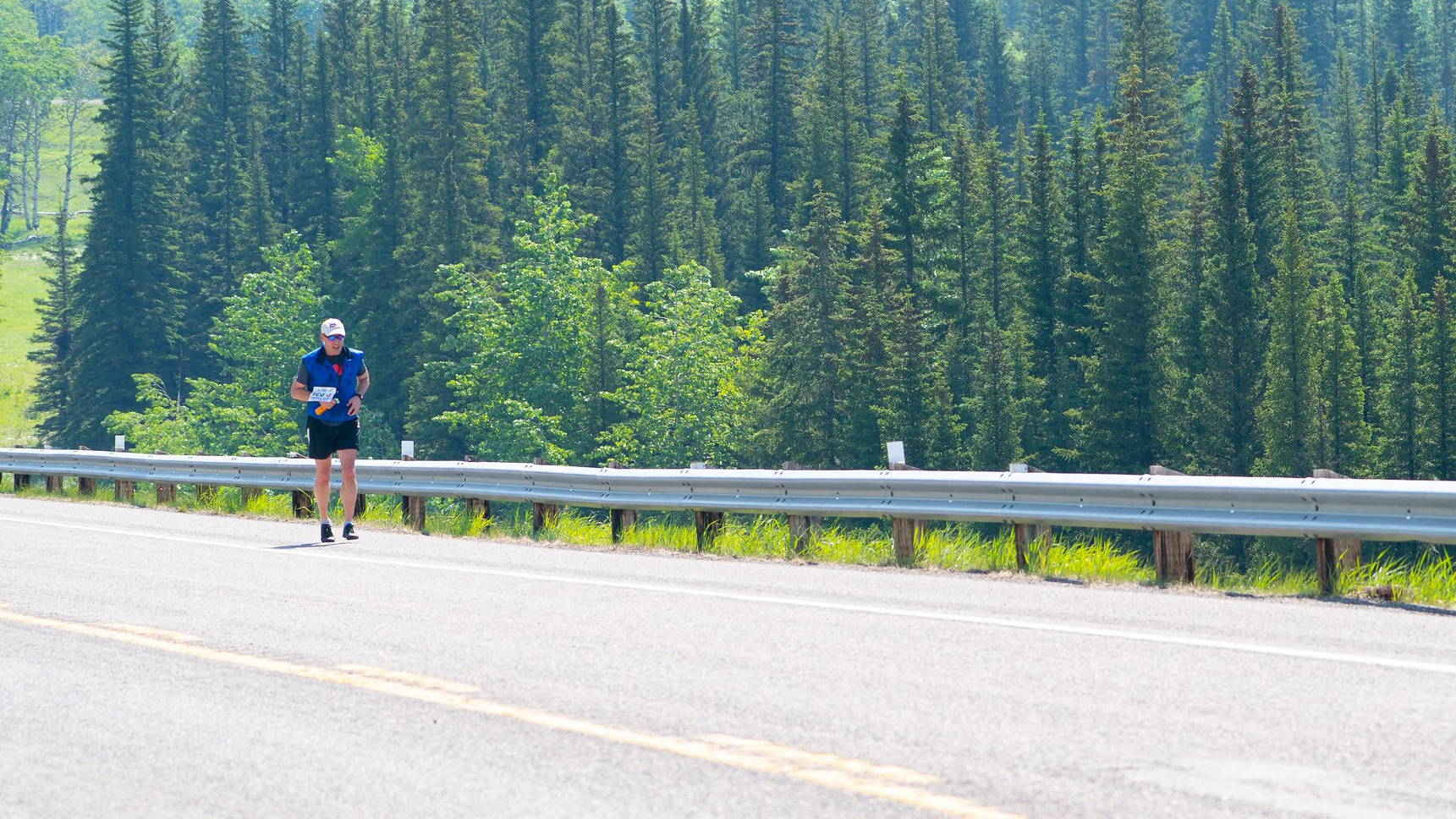 Dr. Michael Hill runs along the highway in the Kananaskis Valley southwest of Calgary.
Dr. Michael Hill (Calgary)
Who he is: Michael is a renowned researcher who holds the Heart & Stroke/Hotchkiss Brain Institute Professorship in Stroke Research at the University of Calgary. He also co-chairs our stroke council.
What he did: Michael put together two teams of neurologists, neuroscience nurses, stroke fellows, post-doc and grad students, and even his children, to run the Kananaskis 100: a 100-mile relay race in the mountains of Alberta. His efforts raised $1,225 for Heart & Stroke.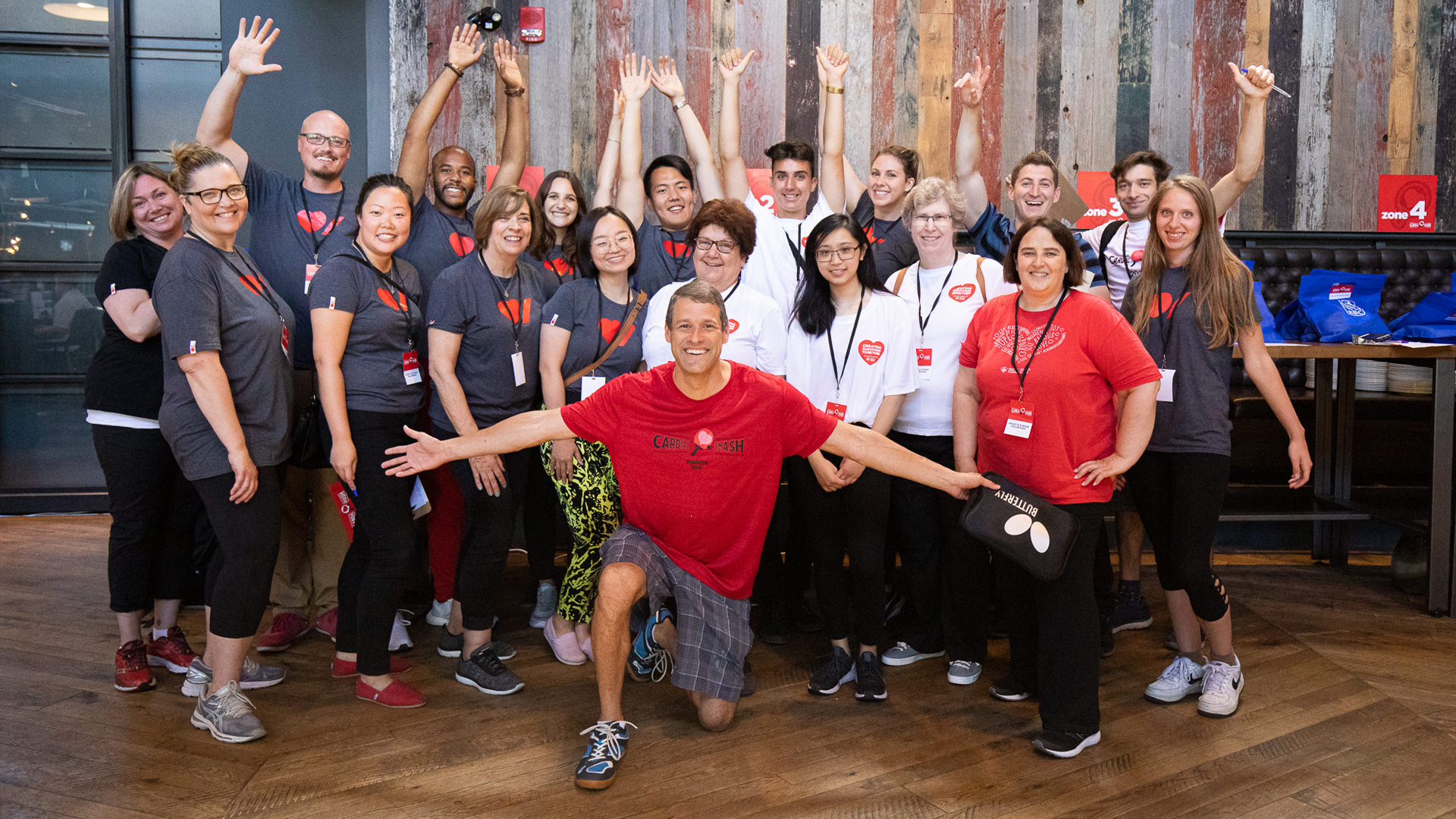 Mike Kessel (centre, front) and the Heart & Stroke team at Cardiac Smash 2019 in Toronto.
Mike Kessel (Toronto)
Who he is: Mike is a ping-pong enthusiast and a past member of Heart & Stroke's Ontario advisory board.
What he did: Created Cardiac Smash, an annual corporate ping-pong tournament that has raised upwards of $750, 000 for Heart & Stroke over the past five years. The competition began in Toronto but has recently expanded to Vancouver and Montreal.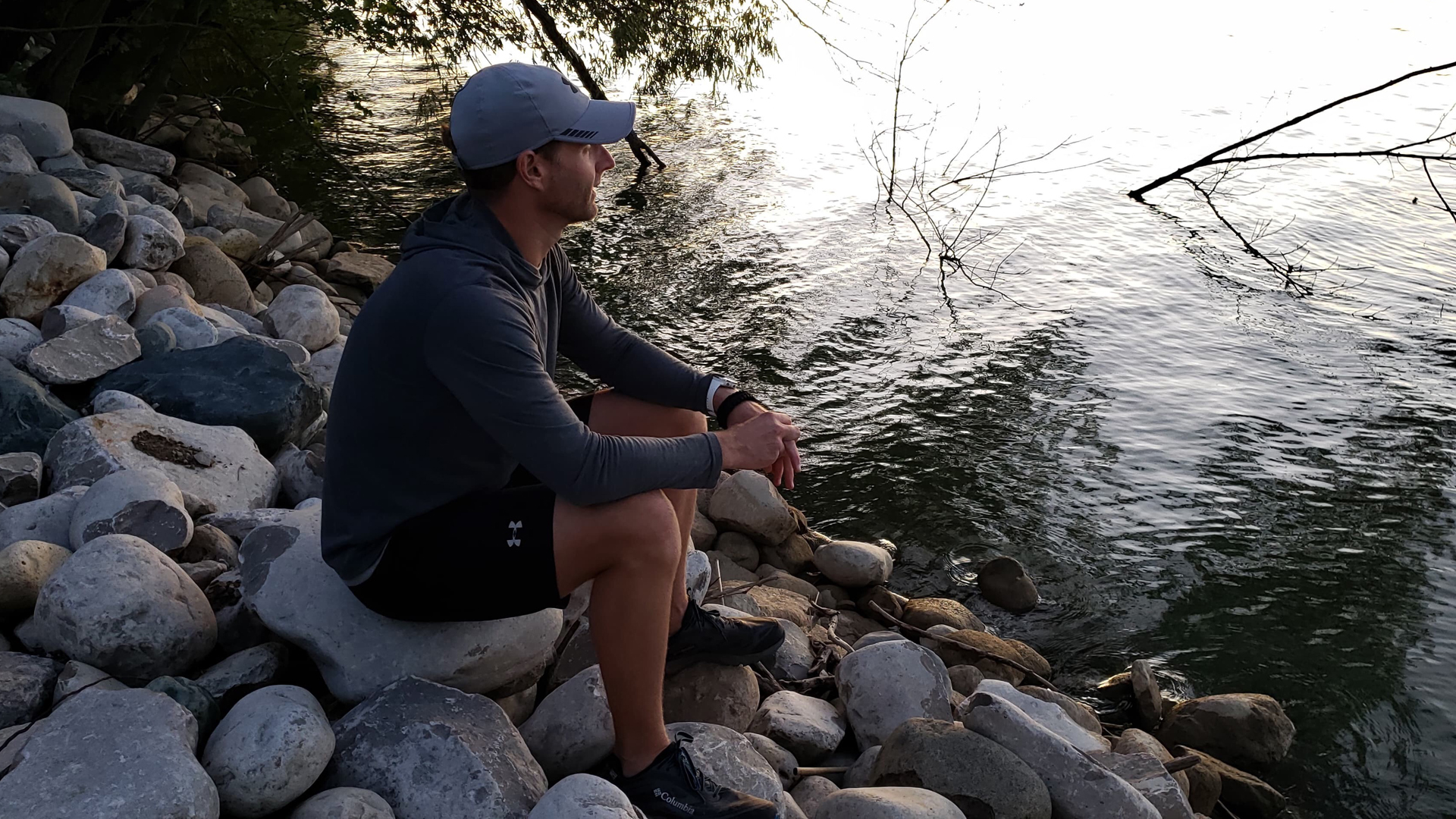 Brett is training for an 898 km run from Tobermory to Niagara.
Brett Opthof (Woodstock, Ont.)
Who he is: Brett is a stroke and valve-replacement survivor, health advocate and marathon runner.
What he's doing: Running the length of Ontario's Bruce Trail — 898 km from Tobermory to Niagara — to raise awareness and funds for heart disease and stroke in Spring 2020. Follow his training on Instagram @irunhikeforheartandstroke and via the hashtag #898STRONG.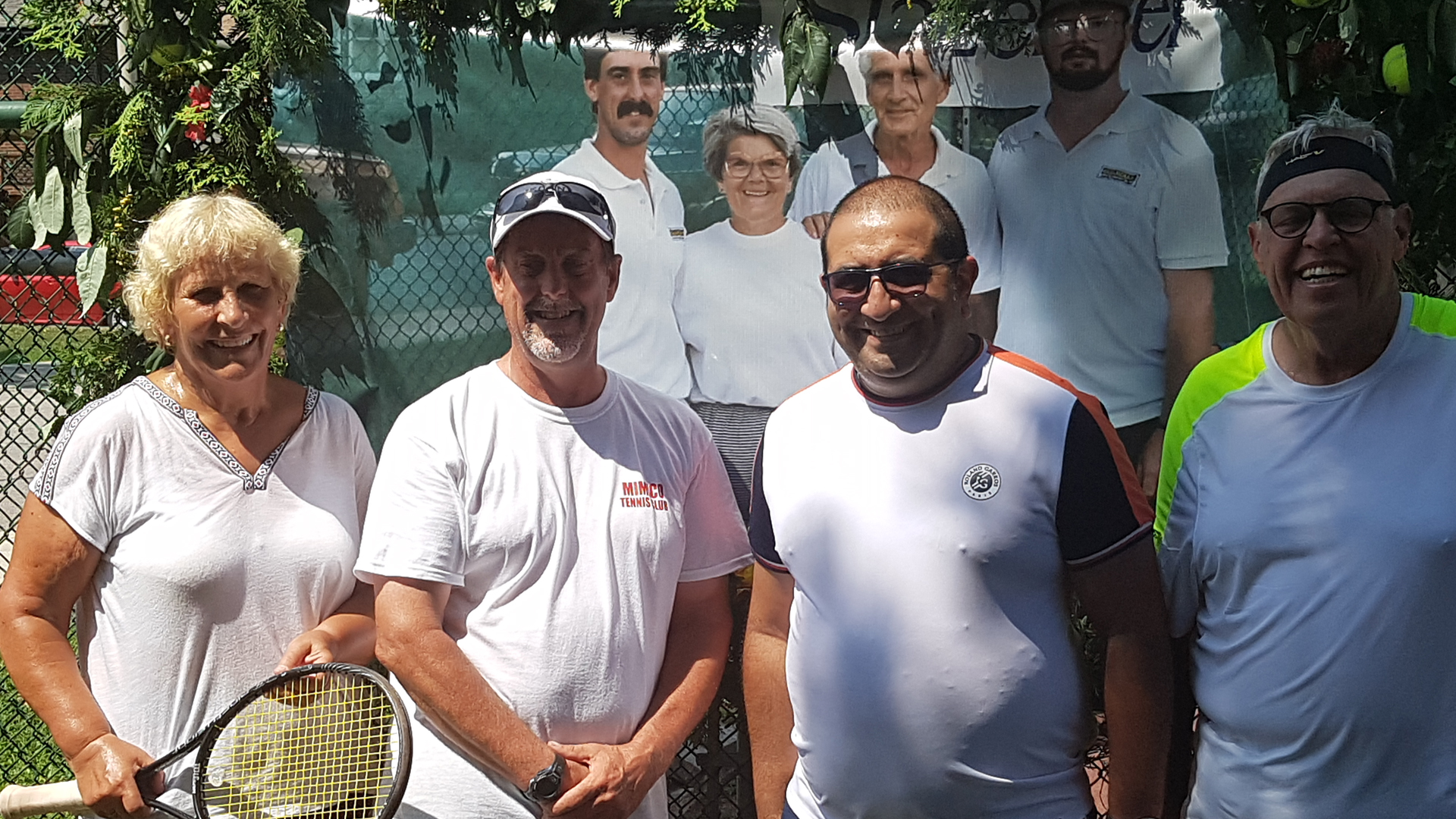 Stan Palmateer (middle left) joined by supporters of his 24-hour tennis marathon
Stan Palmateer (Etobicoke, Ont.)
Who he is: Stan is a tennis instructor at Toronto's Mimico Tennis Club who began a relationship with Heart & Stroke after his mother was diagnosed with heart disease and a fellow club member passed away from a heart attack.
What he did: Founded a 24-hour tennis marathon that that has been held for 30 consecutive years, raising over $200, 000 for Heart & Stroke.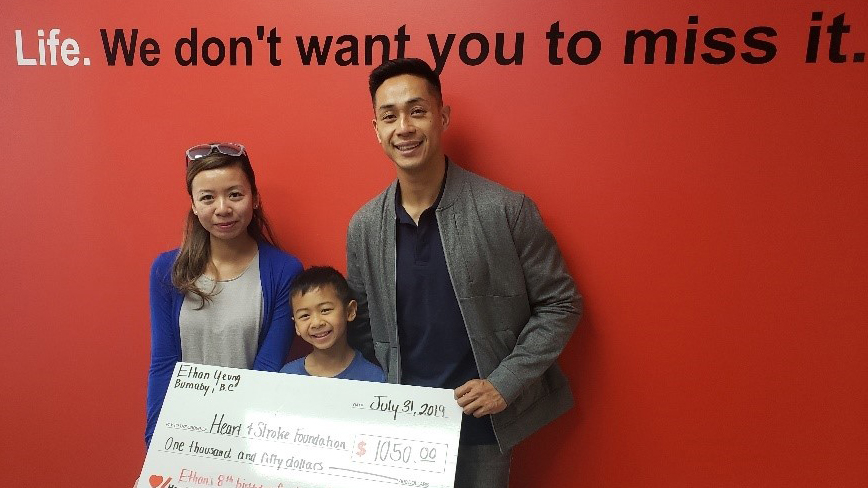 Ethan Yeung and his parents presenting Heart & Stroke with the money he raised.
Ethan Yeung (Burnaby, BC)
Who he is: Ethan is a Grade 3 student who recently celebrated his 8th birthday.
What he did: Asked his friends and family to donate to Heart & Stroke instead of giving him gifts. Ethan served fruit and vegetables at his birthday party and asked his guests to share how to best lead a healthy lifestyle. He ended up raising double his goal for a total of $1,050!
Funding breakthroughs
By raising funds, these creative people are supporting life-saving advances like these by Heart & Stroke researchers:
Discovery of a surgical technique to treat irregular heartbeats in 1987
The world's first in-utero surgery to correct a congenital heart defect, in 2009
A 2015 breakthrough that cut the death rate from major strokes by 50%.
Learn more about these and other Heart & Stroke research milestones.
Have a great fundraising idea of your own? Heart & Stroke is here to help! Get more information on how to start here.