Charlottetown – Heart & Stroke is pleased to announce the appointment of Michael McGillion of Hamilton and Kim Griffin of Charlottetown as co-chairs of the Council on Mission: Priorities, Advice, Science and Strategy (CoMPASS).

Comprising approximately 35 Canadian researchers, clinicians and people with lived experience of heart disease and stroke, CoMPASS provides strategic advice on the foundation's mission priorities to the Heart & Stroke board of directors, through the CEO.

"The council's advice touches all areas of our Heart & Stroke mission including research, health policy, advocacy, government relations, systems change, and patient engagement and support," says Yves Savoie, Heart & Stroke CEO.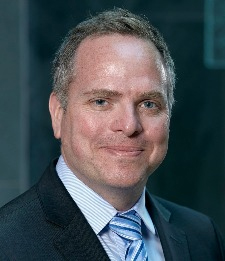 Michael McGillion, BScN, PhD holds the Heart and Stroke Foundation/Michael G. DeGroote Endowed Chair of Cardiovascular Nursing Research at McMaster University School of Nursing. Dr. McGillion is an internationally-recognized researcher in the area of persistent forms of cardiac pain.
Kim Griffin, a collaborative business leader with a proven track record of moving ideas into implementation, is a sought-after speaker and has been recognized in Canada and North America for her communications skills and business leadership. Ms. Griffin currently leads customer service, corporate communications and public affairs for Maritime Electric, a Fortis company, in Prince Edward Island. Through her family Ms. Griffin has direct experience of the toll of heart disease; her appointment underlines Heart & Stroke's commitment to including the voices of people with lived experience and their families in all its work.
"CoMPASS members are subject matter experts and personally committed to the mission and goals of the foundation," says Savoie. "We welcome the appointment of Dr. McGillion and Ms. Griffin as co-chairs and feel certain that Heart & Stroke and the council will derive enormous benefit from their insights, strategic thinking and willingness to act as champions and spokespeople for Heart & Stroke."
About Heart & Stroke
Life. We don't want you to miss it. That's why Heart & Stroke leads the fight against heart disease and stroke. We must generate the next medical breakthroughs, so Canadians don't miss out on precious moments. Together, we are working to prevent disease, save lives and promote recovery through research, health promotion and public policy. Heartandstroke.ca
Media inquiries:
Sharon Hollingsworth
Communications Manager, PEI
902-334-1128
sharon.hollingsworth@heartandstroke.ca