The executive team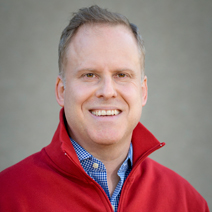 Doug Roth, Chief Executive Officer, Canada
Doug Roth assumed the role of Chief Executive Officer in March 2020. Since 2010, Doug has been an integral part of the Heart & Stroke family, holding a variety of leadership roles in the organization including Chief Financial and Administrative Officer and Head of Social Enterprise. In this capacity, Doug led the consultation process and collective effort to develop the strategic plan that will guide the organization through to 2025. His teams have focused on driving strategy and evaluation, financial performance and greater mission impact. He helped propel Heart & Stroke into new business areas such as social financing, and led our national expansion of Activate, all through innovative thinking and strategic partnerships.
Prior to joining Heart & Stroke, Doug spent 12 years with Bain & Company, a global management consulting firm, where he held various senior leadership roles.
Doug has an honours business administration degree from the Richard Ivey School of Business and an MBA from the Kellogg School of Management at Northwestern University. He is a board member of the Stratford Summer Music Festival and the STAR Family Health Team.

Avril Goffredo, Executive Vice President, Fundraising and Marketing
Avril Goffredo joined Heart & Stroke 25 years ago, directly out of the University of Guelph where she graduated with a Bachelor of Science in human biology.
Avril's introduction to Heart & Stroke was as a school programs coordinator, where she was responsible for the Jump Rope for Heart program in Hamilton-area schools. Avril's responsibilities have grown over the years in roles that include regional manager, marketing manager and director, community and corporate partnerships.
In 2013 she took on the role of vice president, community engagement, Canada where she was responsible for $60 million in gross revenues and provided leadership to a team that included 300 employees and more than 100,000 volunteers across the country.
Outside of work Avril loves movies, reading, watching soccer and cooking. She is an enthusiastic traveler who loves to experience new cultures and food.

Diego Marchese, Executive Vice President, Mission, Research and Social Enterprise
Diego Marchese has over 25 years of not-for-profit experience. Diego moved to his current role after holding several senior positions at Heart & Stroke including interim CEO, national COO, executive vice president and national vice president, prevention. At Heart & Stroke in BC & Yukon, he served as CEO, COO, and vice president, research and health promotion, overseeing the foundation's research, health promotion, patient education and advocacy areas.
Diego has been prominent in the development and delivery of many renowned health programs and initiatives at both a provincial and national level and has served on numerous multi-organization national and provincial working groups and committees. He served as executive sponsor of Heart & Stroke's Indigenous Strategy and was instrumental in the development of many of Heart & Stroke's most significant achievements in British Columbia, including: BC Trans Fat Regulation, the BC Stroke Strategy, anti-tobacco programs and children's health education. During his tenure as CEO in BC & Yukon, the team exceeded budget in each year.
Diego is a member of the Canadian College of Health Service Executives and serves on the board of the Canadian Partnership for Stroke Recovery. In his free time, he enjoys going to the symphony and theatre and spending time in the mountains. He is an avid mountain biker and cyclist.

Michelle Brisebois, Senior Vice President, Quebec
Michelle Brisebois was appointed senior vice president, Quebec, in November 2023.
With close to 17 years experience working in philanthropy as a results- and values-driven leader, Michelle has a proven track record of building strong, collaborative teams that drive impact and in forging meaningful partnerships to support positive change in health care.
In her role as senior vice president for Quebec, Michelle leads a dedicated team of employees and leadership volunteers in that province to support fundraising and mission efforts in alignment with our overall national strategic direction. Michelle's focus is on major gifts, corporate and government partnerships, and advocacy advancement.
Before joining Heart & Stroke, Michelle was executive director at Institut du cancer de Montréal where she was responsible for overseeing the institute's operations and revenue development, including major gifts and planned giving, as well as leading community and donor relations and partnerships. Past roles also include assistant general manager at Fondation Cité de la Santé and director of programs and services at the Arthritis Society.
Michelle is an active volunteer that enjoys giving back to the community through a variety of organizations that support causes close to her heart, including youth arts, food security and women's health, to name a few. A professional performer and volunteer vocal coach, Michelle is passionate about singing, living a healthy lifestyle, and always making time for family.

Brady Carballo-Hambleton, Senior Vice President, Ontario and Nunavut
Brady Carballo-Hambleton joined Heart & Stroke as senior vice president, Ontario and Nunavut in July 2022.
A leader with a people-first approach, Brady has a proven track record in the fundraising sector. He is best known for his analytical approach and keen ability to make meaningful connections, getting to the root of each person's story.
As Heart & Stroke's senior vice president for Ontario and Nunavut, Brady leads a dedicated team of employees and leadership volunteers who work collaboratively within cross-functional teams across Canada. As a fund development champion, he manages fund development in both regions to help further Heart & Stroke's mission.
Prior to his role as senior vice president, Brady served as Heart & Stroke's director, integrated marketing from 2013 to 2018. He then joined Canada's Children's Hospital Foundations where he served as vice president marketing, engagement, and analytics. In this role, he was directly responsible for integrated fundraising, stakeholder experience, marketing and communications and data analytics portfolio management. In addition, he successfully led the digital and brand transformations of Children's Miracle Network and Canada's Children's Hospital Foundations (CCHF).
Brady is deeply committed to Heart & Stroke's cause and is a strong champion for women's health initiatives.

Dave Culbert, Senior Vice President, Strategic Operations and Impact Investing
Dave Culbert assumed the role of senior vice president, strategic operations and impact investing in April 2022.
As an integral member of the executive leadership team, he leads integrated planning and project management oversight throughout the organization, as well as the Impact Fund, an investment fund that supports research, strategic innovation and social enterprises.
Working collaboratively with colleagues across the country, he also provides strategic insight, leadership and solutions for the finance and the legal and estates administration teams.
Prior to joining Heart & Stroke in 2021 as lead for integrated planning for growth, Dave served as director, strategy and corporate development at George Weston Limited. In this role, he led and supported strategic initiatives and merger and acquisition projects across George Weston Limited's holdings, including Loblaws, Weston Foods and Choice Properties. He also has extensive experience advising clients in a variety of industries including financial services, not-for-profit, energy, health care and private equity, which he gained while working as a consultant for global management consulting firm, Bain & Company.
Dave holds a bachelor of arts degree from Colorado College and a masters of business administration from the Yale School of Management.
In his spare time, he enjoys cooking, cycling and spending time outdoors with family.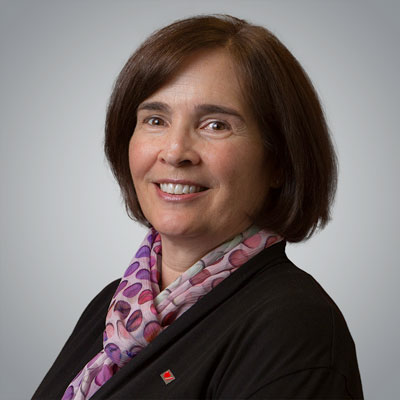 Liane Houston, Senior Vice President, Culture, Talent, and Diversity
In August 2019, Liane was promoted to her current role of senior vice president, culture, talent and diversity. She joined Heart & Stroke in 2012 as director, change management, to help implement core organizational changes required to unify the organization across Canada.
Since joining Heart & Stroke, Liane has played a key role in supporting strategy development and implementation, key leadership and organization processes, as well as many initiatives that shape Heart & Stroke's culture including employee engagement, employee learning, and talent management.
With a strong background in change management and organizational development, Liane has a solid reputation in supporting organizations as they move through complex change resulting from both corporate growth and contraction. Before making a purposeful move into the not-for-profit realm, Liane held leadership roles in varied organizations including Bank of Montreal, Baxter and People Tech Consulting.
Liane holds a masters of education in counseling psychology with a focus on group counselling. She has found this experience to be an asset through her varied roles and combines these skills with a keen interest in supporting the development of a value driven culture.
She loves spending time outdoors, especially hiking or snowshoeing on the Bruce Trail, as well as catching up with family and friends.

Robyn Jones-Murrell, Senior Vice President, Western Canada  
Robyn Jones-Murrell joined Heart & Stroke as senior vice president, Western Canada in January 2022.
An innovative and passionate leader, Robyn has dedicated most of her career to fostering healthcare philanthropy. She is known for her entrepreneurial spirit and ability to build meaningful, long-lasting relationships that effect positive change in communities.
As Heart & Stroke's senior vice president for Western Canada, Robyn leads fund development and mission initiatives in British Columbia, Alberta, Saskatchewan, Manitoba, Yukon, and Northwest Territories. Through innovative thinking and collaboration, she supports a people-centric approach to achieving the organization's mission to beat heart disease and stroke.
Prior to joining Heart & Stroke, Robyn served as associate vice president of development at BC Cancer Foundation where she oversaw all aspects of the donor experience portfolio. She was the driving force behind the Foundation's robust corporate relations portfolio, which saw an unprecedented increase during her tenure.
An active champion for women's access to health care, Robyn is a board member of the Elizabeth Bagshaw Society. She also served on the Special Olympics World Games' Awards Team, as a mentor for Simon Fraser University's SOUL Mentorship Program, and as a women's clinic volunteer for Vancouver Coastal Health.
Robyn was recognized for her leadership and proven track record in innovation by the Association for Healthcare Philanthropy (AHP) 40 Under 40 Program. In her free time, Robyn enjoys spending time with her husband Andrew, and chasing after their energetic young daughter Evie.

Emily Sternberg, General Counsel, Corporate Secretary and Senior Vice President, Risk Management
Emily joined Heart & Stroke in 2015 as general counsel. In 2018, she took on the additional responsibility of corporate secretary.
In 2023, Emily was promoted to her current role as general counsel, corporate secretary and senior vice president, risk management, where she is responsible for Heart & Stroke's legal and governance portfolios, including privacy, contracts, intellectual property, estates administration and regulatory compliance. She also oversees the organization's enterprise risk management framework, ensuring appropriate risk mitigation tools and reporting processes are in place.
Before joining the team at Heart & Stroke, Emily practiced law at a leading national law firm. Emily received both common and civil law degrees from McGill University and is a graduate of the University of Toronto's Rotman School of Management not-for-profit governance program. She was also a member of the executive for the Ontario Bar Association Charity and Not-for-profit Law Section for three years.
Emily is committed to giving back to her community and is passionate about healthy living. In her spare time, she sits on the board of directors of Sheena's Place and chairs its governance and innovation committees. When she's not working or volunteering, Emily enjoys spending time with her family and long-distance running.

Chris Ward, Senior Vice President, Information Technology
Chris Ward joined Heart & Stroke in February 2020 as Chief Information Officer.
Chris has extensive experience developing strategies that bring new products to market, increase operational efficiency and maximize effectiveness of investments. As CIO, he contributes significantly to the implementation of our strategic priorities as the leader of IT operations and digital innovation across Heart & Stroke.
For more than a decade, Chris held various roles at SYMCOR, most recently he was their vice president and chief technology officer.
Chris holds a bachelor of science in computer science and minor in mathematics from the University of Toronto.