Wish you could get through exercise faster?

Watching the clock can make even small doses of exercise drag on. Plus, research shows we're more likely to stick with physical activity when it doesn't feel like work.

Luckily, there are plenty of smart strategies that can help speed things along.

One proven method to increase your active time and ditch the clock is the 3x3 workout.
3x3 builds activity around three songs, three times a day. Listen to three songs, while you exercise, and you'll complete roughly 10 minutes of physical activity without ever looking at a clock.
Best of all, this small but mighty workout will make it easier for you to meet the 150 minutes of recommended physical activity a week

Give it a try! We've created a playlist to get you started.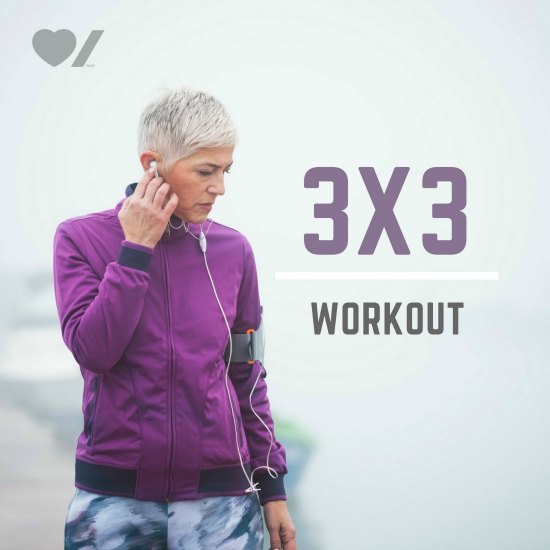 This exclusive playlist is free to Heart & Stroke supporters, courtesy of Spotify. You can preview the tracks below. Or use an email address to sign up for Spotify yourself and listen to this full Heart & Stroke playlist (and more than 20 million other songs) for free.