This summer, the forecast is calling for bright blue skies and endless sunshine. If trails are open in your province, take your cue from the weather — head outside and explore.
Walking is a great way to increase your physical activity, even when physical distancing, and is an important part of a healthy lifestyle. If you are unsure of the intensity of your walk, try using the speech test. If you can monologue, you can probably go faster. If you can't even talk, try slowing down.
We asked Heart & Stroke employees in every province for their favourite walking trails.
Newfoundland and Labrador
East Coast Trail: Connecting 30 communities in Newfoundland are 300 kilometres of developed hiking trails. Walk past towering cliffs and headlands, sea stacks, deep fjords, and a natural wave-driven geyser called The Spout. Other attractions include two active archaeological dig sites and a 50-metre suspension bridge.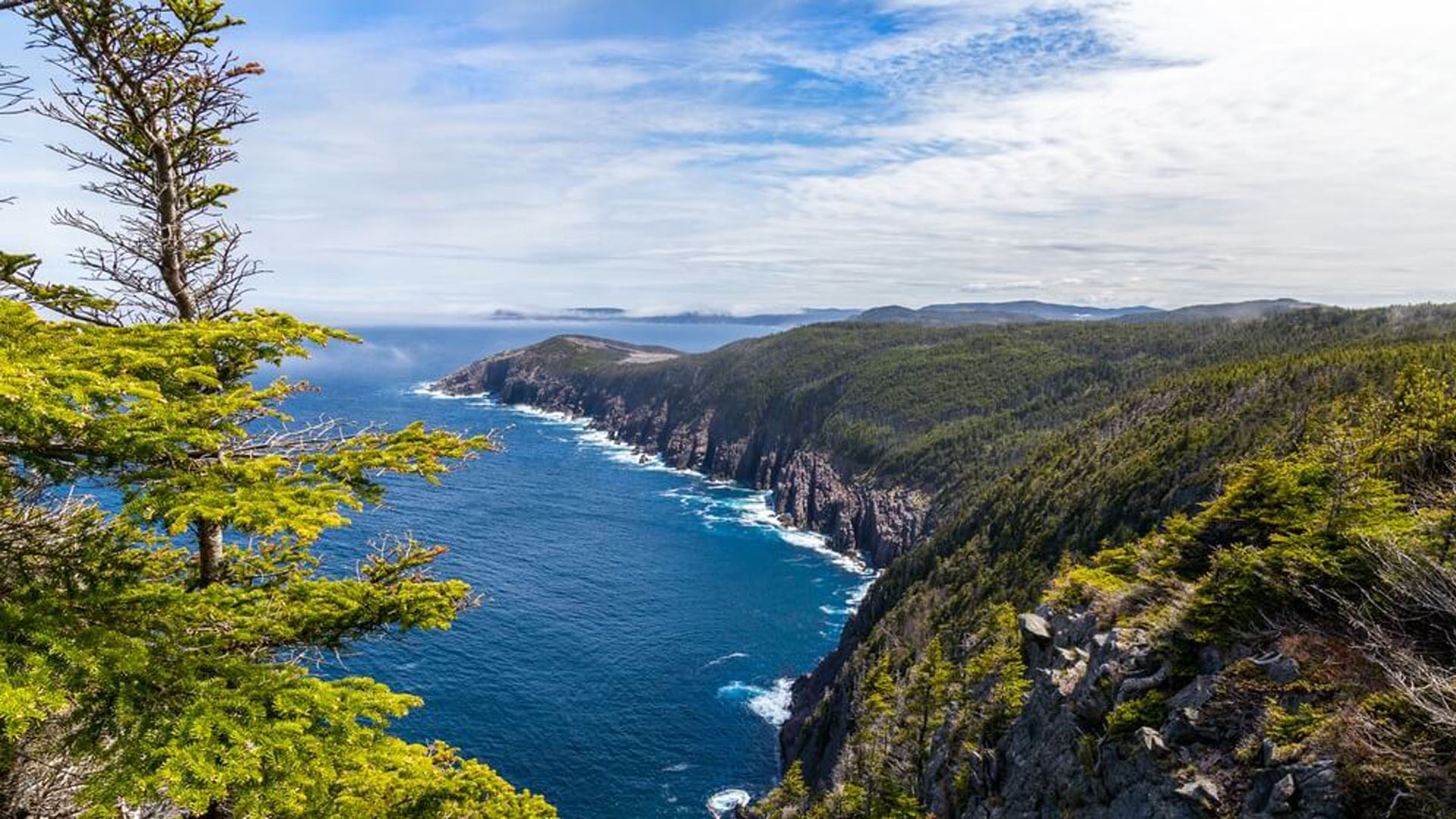 Prince Edward Island
North Cape Nature Trail: On the northwest tip of the Island, home to 3.5 kilometres of boardwalk, this trail accommodates walkers of all skill levels including those with mobility challenges. Get up close and personal with the renowned red cliffs that mark the Island's coastline. Take in the views of the Gulf of St. Lawrence and if you time your walk for low tide, you may even be able to enjoy some beach time.
Summerside Friendship Park (Rotary Park Trail): The trail system in this 64-acre park is primarily a flat, groomed gravel surface. Weave through the woods and you're likely to spot some of the Island's native woodland creatures.
Nova Scotia
Cape to Cape Trail: Nova Scotia's first long distance footpath winds through shaded forests with breathtaking views of the coast. The trail covers more than 400 kilometres and offers a variety of trail distances for all skill levels.
Point Pleasant Park: In the heart of Halifax's downtown, the park's trails give walkers an opportunity to explore the city's past, enjoy forest walks and gravel trails, and take in views across the harbour and out toward the Atlantic.
New Brunswick
Fundy Trail Parkway: Newly extended to 19 kilometres, this multi-use trail follows the breathtaking coastline of the Bay of Fundy all the way to Long Beach – a previously inaccessible gem perfect for a mid-walk respite.
Harbour Passage: Explore Saint John and its history via this series of beautifully landscaped interconnected pathways that welcome walkers, runners and cyclists.
Quebec
Mont Saint-Hilaire: Just 30 minutes outside Montreal, this mountain park offers more than 21 kilometres of trails. Accessible to everyone, with challenges for those who tackle the summit, this is a perfect spot for a family picnic.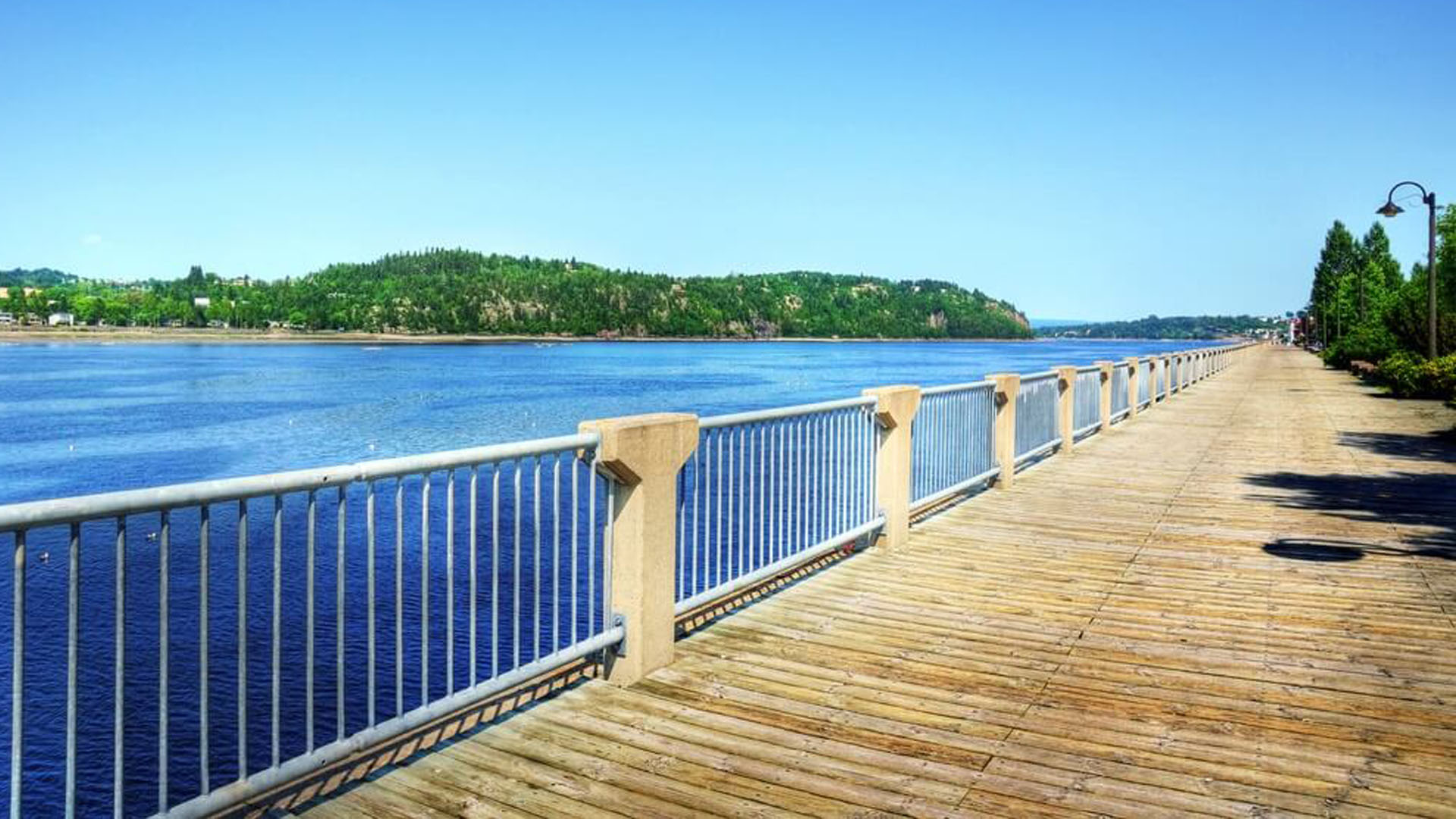 Parc national du Fjord-du-Saguenay
SEPAQ: This network of parks offers tons of amazing trails across the province of Quebec for an affordable fee, ranging from beginner to expert terrain. One of the nicest is the Parc national du Fjord-du-Saguenay, where you can hike along the spectacular coastline. Early in the morning or at sunset, you might even spot some belugas.
Ontario
Bruce Trail: Starting in Tobermory, the trail winds through 900 kilometres of natural beauty along the Niagara Escarpment and promises something for everyone. The crystal clear waters of Georgian Bay make for some of Canada's best diving. Park your car at access points and hike into popular attractions like the Grotto, Flowerpot Island or Halfway Log Dump. These trails are rugged through the trees and open up into breathtaking scenery of cliffs and open water.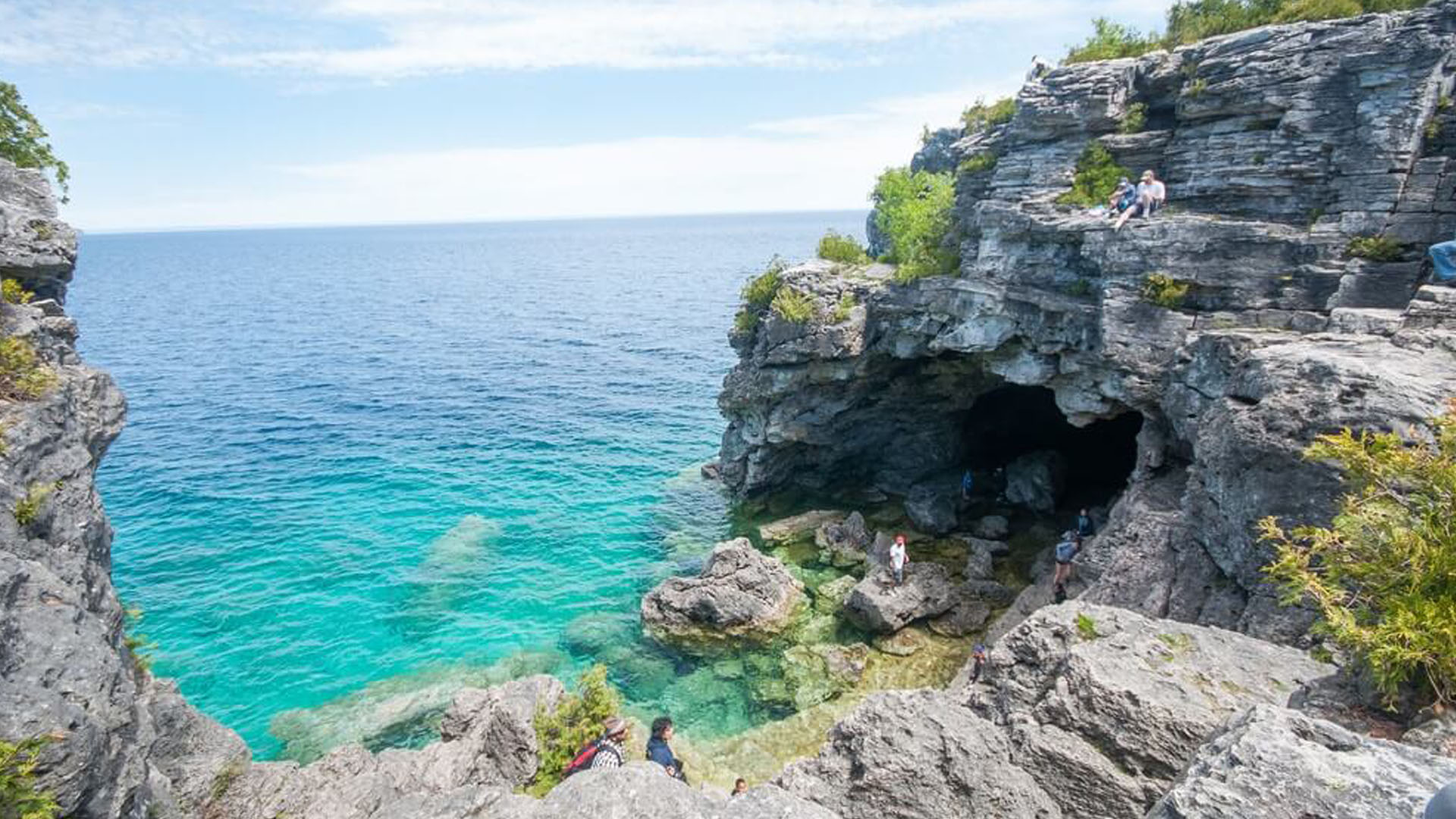 Algonquin Provincial Park: Not just for camping, the park is a great destination for family day trips, offering more than a dozen walking trails, including tree-shaded paths, rocky ridges and thousands of lakes. You are also sure to spot some wildlife — Algonquin is known for its vast array of birds, fish and moose.
Manitoba
St. Vital Park Trail: A favourite of Winnipeg residents and visitors, the seven-kilometre trail runs along the Red River in South Winnipeg and welcomes walkers and cyclists. It features recreational sites that are seasonally converted for you to enjoy year-round. Playgrounds become toboggan slides; picnic areas become groomed cross-country skiing trails; and a beloved duck pond becomes a skating rink.
Transcona Trail: This multi-use asphalt path is frequented by pedestrians, cyclists, dog owners and nature enthusiasts. Follow the 6.7-kilometre pathway and enjoy the six parks it connects in the area, including an historic train park, natural limestone trails, untouched marshland, an off-leash dog-park and George Olive Park — a 16-acre wetland conservatory with ponds and waterfowl.
Saskatchewan
Wakamow Valley: Just a couple of minutes from downtown Moose Jaw, this beautiful green space offers 20 kilometres of riverside walking and hiking trails along the Moose Jaw River. The trails are well-maintained and accommodate walkers of all abilities and ages, with frequent viewpoints and rest stops.
The Meewasin Trail: Part of the Trans Canada Trail, this trail winds through 20 kilometres in Saskatoon, under bridges and through parks and nature areas along both sides of the South Saskatchewan River. The trails are used for walking, jogging and cycling year-round, plus cross-country skiing and snowshoeing in winter.
Alberta
River Valley: It's the longest stretch of urban parkland in Canada, located in Edmonton's downtown core. The River Valley is home to 150 kilometres of trails and 22 major parks. It's perfect for joggers, cyclists, cross country skiers, or those who like to take a walk through nature's wild beauty year-round.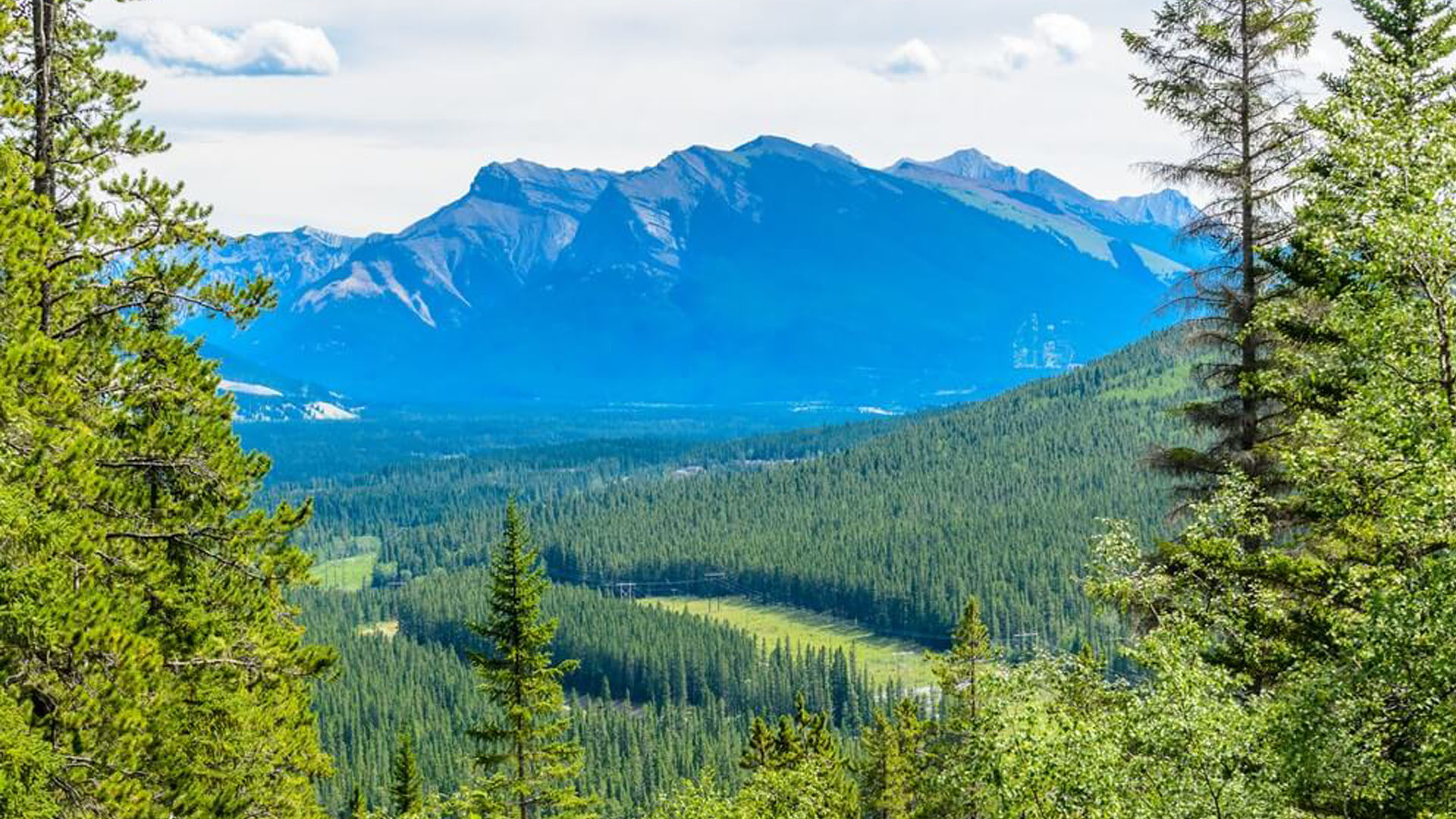 Grassi Lakes Trail: It's the perfect family hike destination. The trail winds past a waterfall where it eventually leads you to two incredible turquoise lakes. With every step, make sure to take in the panoramic views of Canmore. Whether you're craving a short, easy trail or a steep, wooded ascent to the lake, this dynamic trail has it all.
British Columbia
Lynn Canyon Park: Close to downtown Vancouver and highly accessible, this hidden paradise is a great place for a stroll through the forest or a challenging uphill trek. Pick from the park's many trails, including those that take you across the suspension bridge, over the Twin Waterfalls or to the Thirty Foot Pool.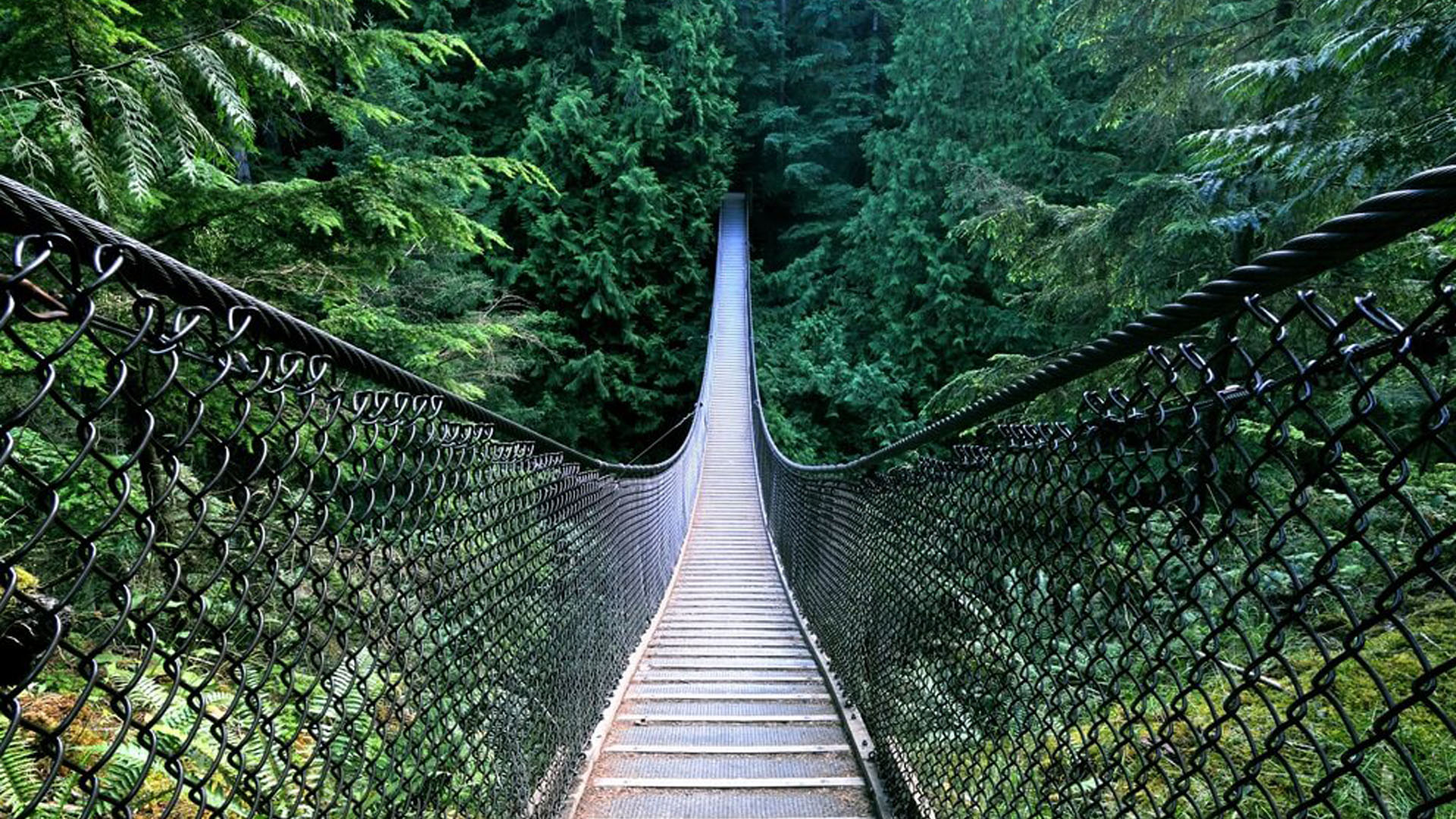 Forests for the World: A Prince George must-see, Forests for the World is an easy hike with forest habitats at every turn, where you might see beavers and moose feeding. From the top, you'll enjoy panoramic views of mountains, forests and the city.