Robin Paradis's father, Mark, was showing her how to apply a final coat of paint to the family's dining room walls amid home renovations one night last summer. Suddenly, Mark staggered and fell to his hands and knees.
"He was making gurgling sounds like he couldn't breathe at all," says Robin, 31.
She shouted for her mother to call 9-1-1. Then Robin started CPR. "I could see that his lips were starting to turn blue."
Cardiopulmonary resuscitation, CPR for short, is an emergency procedure that restores blood flow when someone's heart stops beating. Anyone can do CPR. It can keep a person in cardiac arrest alive until advanced medical care is available.
From training to real life
Robin, newly graduated as a registered nurse, had learned CPR as part of her training. Her father had a history of heart issues, but she never imagined that the first time she'd use CPR in a real situation would be to save her dad's life.
"I felt a moment of panic when he first fell to the ground, but then my training took over. I almost felt like a robot just doing what I knew I needed to do."
It was only when paramedics arrived that Robin processed what was happening. "Then I panicked and cried and couldn't function."
In the hospital, Robin and her family learned that 62-year-old Mark's cardiac arrest was triggered by ventricular fibrillation, a condition where the low chambers of the heart are able to pump little or no blood to the body. Not only did CPR save Mark's life, but his doctors say his daughter's quick actions prevented serious long-term complications.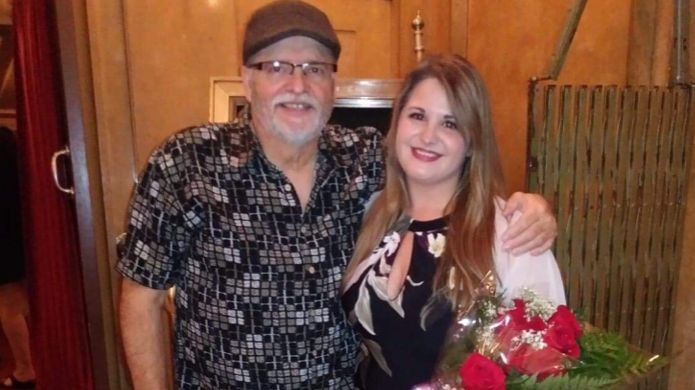 Mark was released from hospital in time to attend the ceremony where Robin received her nursing pin.
The power of CPR
When a cardiac arrest occurs at home or in a public place, only about one in 10 people survive. Doing CPR and using a defibrillator if one is available can more than double the chances of survival.
"I didn't realize how important it was to take CPR until I came across a situation with my own loved one," Robin says. "If you're waiting for a 9-1-1 dispatcher to tell you what to do, those lost minutes can make the biggest difference to the outcome," she says.
Four months after Mark Paradis' ordeal – including nine weeks in hospital – Robin says her dad is mostly back to normal. But her family will never forget. "My aunt kept telling me that I'm a hero because he wouldn't be here without me. And my dad is very proud of me." She laughs. "I'm definitely his favourite child now."