We love our volunteers
Heart & Stroke volunteers make a big difference in the lives of Canadians through their generous contributions of time, skill and commitment.
Our volunteer promise
For everything you do, we make this promise to all Heart & Stroke volunteers.
Why I volunteer 
We're so proud of the thousands of people from coast to coast who have joined the fight against heart disease and stroke. Each one has a unique story. Here are a few.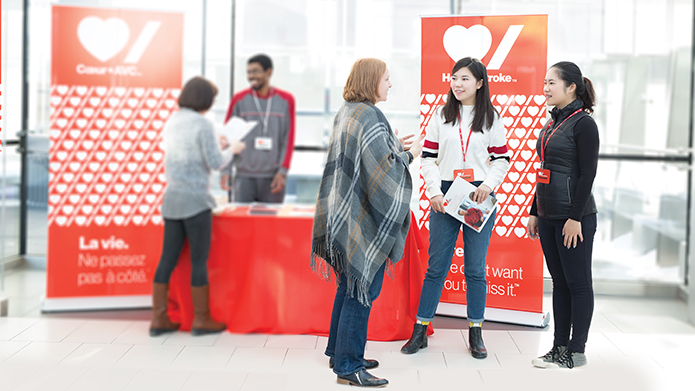 Join our team
raise awareness and collect donations for life-saving research

be the face of Heart & Stroke in your community

canvass online to raise life-saving funds and awareness
Volunteer diary
"Each step was taking me closer to the next donation."
Rich Mingus
Heart & Stroke volunteer
Read Rich's story
Volunteer FAQ
Q

What can I expect?

A

A chance to meet new and inspiring people, develop fresh ideas and sharpen your skills. Most of all, you'll join a dynamic team of volunteers doing important work.

 

Q

How much time is required?

A

Our research, health promotion, advocacy and fundraising activities take place year-round — so we offer both short and longer-term volunteer opportunities. Contact your local Heart & Stroke office to learn more.
Groups
Never miss an update. Save this group to find the content that matters to you when you need it.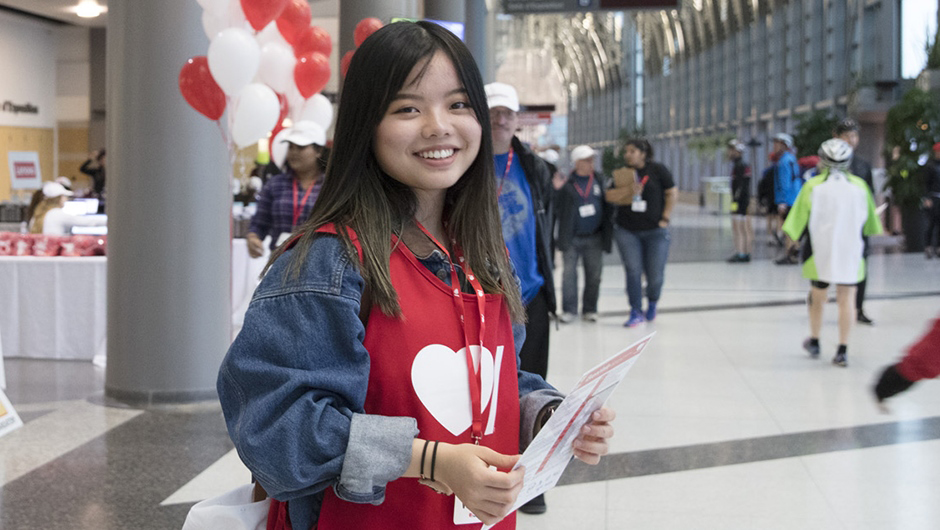 Featured group
Volunteers
Stay in touch with Heart & Stroke news and see how your efforts are saving moments and saving lives.
---
Explore group
Other groups you might like