On April 30, the phone rings. Nancy Beaudoin's aunt is calling her for advice. Nancy's uncle is showing signs of a stroke, but like many people, he is afraid to go to the hospital. He has chronic asthma and is afraid of contracting COVID-19.
Nancy tells them to get to the hospital right away. "Even in the pandemic, a stroke is still a medical emergency and must be responded to very quickly," she says. "I know that." Nancy has been there.
A stroke at 33
In 2006, Nancy had a thriving career and a fulfilling love life. Two days before her 34th birthday, she treated herself to a day at the spa with her mother.
The day was going beautifully until Nancy suddenly experienced a severe headache. Minutes later, she was having convulsions and vomiting, then lost consciousness.
Within minutes, Nancy was on the way to hospital in an ambulance. She had a hemorrhagic stroke caused by a ruptured aneurysm in her brain. She underwent surgery.
"I woke up a week later in the ICU," says Nancy. "That's when I was told I had a stroke and that I also had a second brain aneurysm."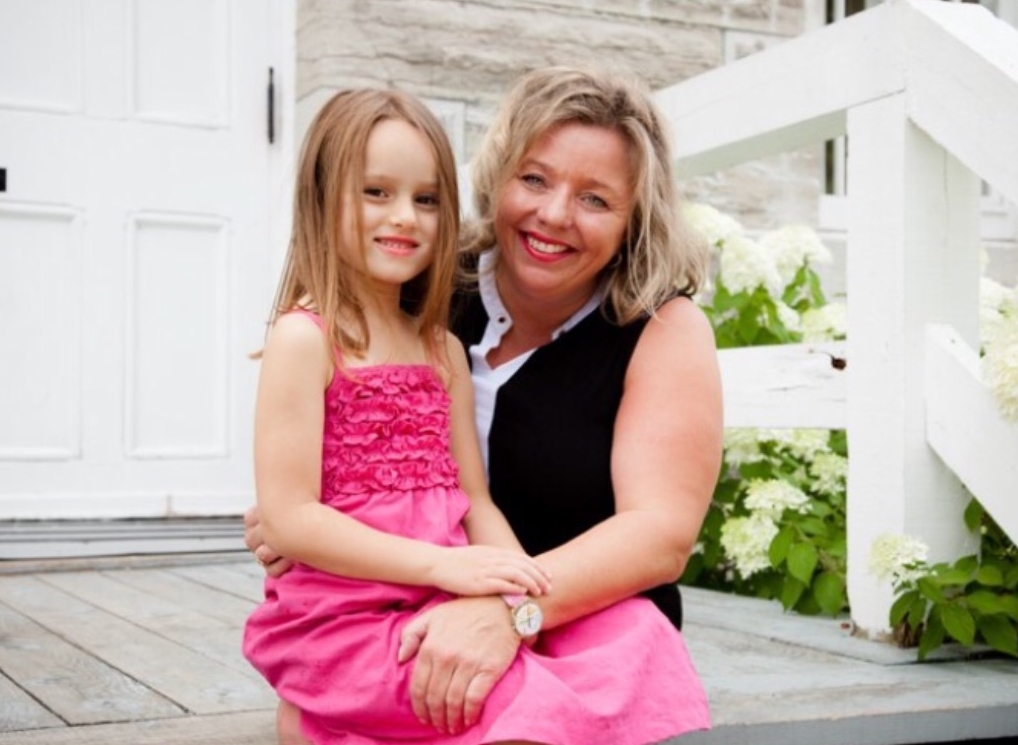 Stroke survivor Nancy Beaudoin with her daughter.
Recovering from her stroke, Nancy had to learn how to sit, stand and walk again. She also learned to adapt to constant brain fatigue and found strategies to compensate for her memory loss.
In 2014, at the age of 42, Nancy's life took on a new meaning: "My biggest dream was fulfilled. I became a mom for the first time, despite the aneurysm still in my brain."
Involuntary standby
Fast forward to 2020. In February, Nancy had surgery to treat the second aneurysm and prevent a future stroke.
"When I woke up, I thought everything was fine, that I didn't have that sword of Damocles over my head anymore. That is when I was told that I had two more aneurysms, and that I would need another operation."
Then came the COVID-19 pandemic. On March 30, the day she had been scheduled for surgery, Nancy learned it was postponed indefinitely. Because of the pandemic, surgeries were limited to emergency only.
At the end of May, Nancy was still on the waiting list. "I live well with it, but it's definitely stressful, knowing that aneurysms can rupture at any time. It is a long wait, but I'm moving up the priority list. I should get a call in the next few weeks."
A happy ending
The good news is that Nancy's experience may have saved her uncle's life. "My uncle suffered a mini-stroke (TIA) and has no lasting deficits. That is great news! He will have some follow-up and medications, but he's doing well."
As for the rest of her story, Nancy was calmly waiting, convinced that she would receive that phone call from the hospital soon. She was looking forward to getting through the next operation and getting back to the life she loves with her daughter.