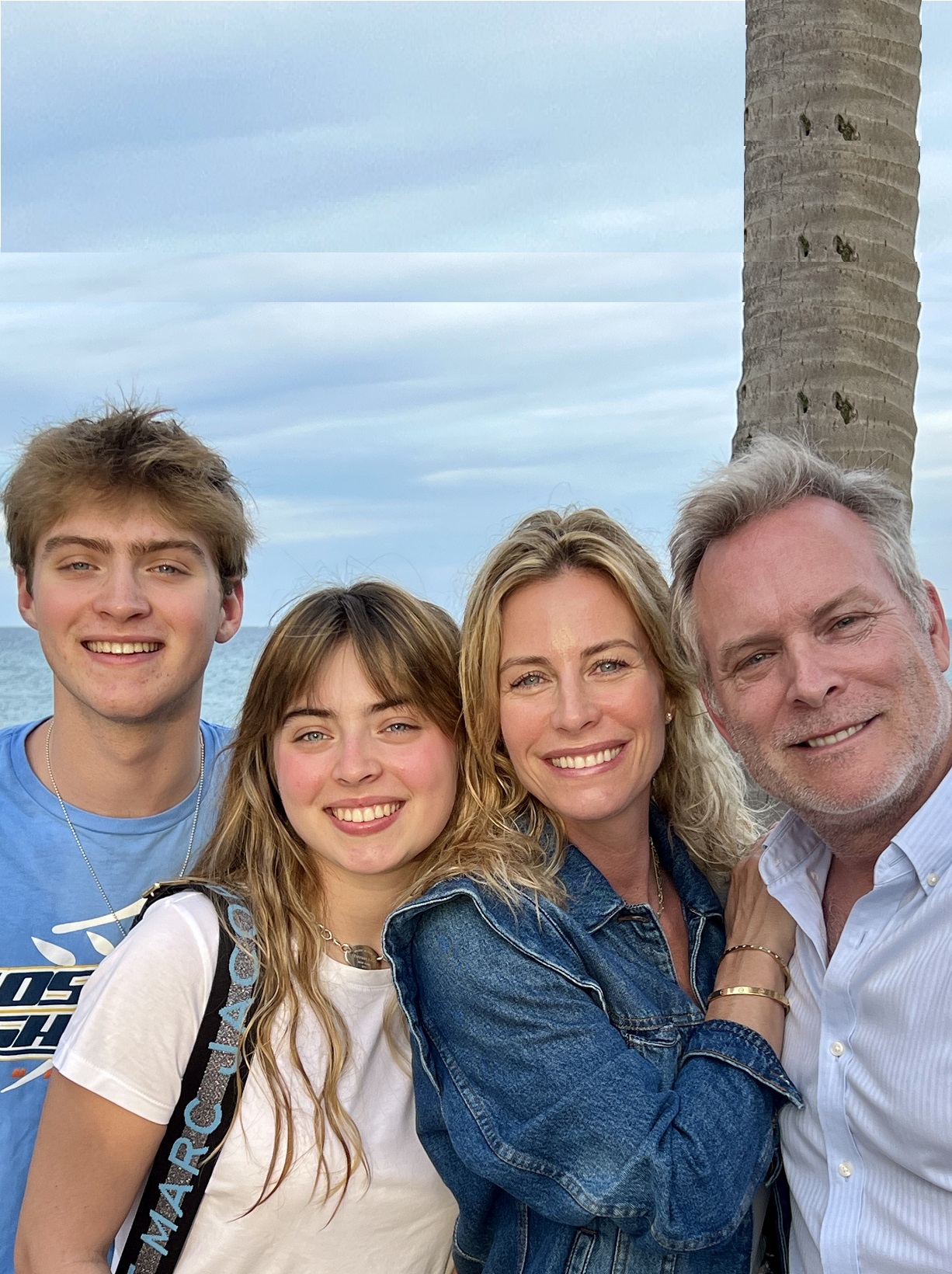 Heart
A story dear to my Heart
Julie du Page, actress, blogger and Heart & Stroke ambassador, opens up about her journey with heart disease
Chapter 1
My troubled heart
There are still far too many inequalities between men and women. In 2023, these gaps are felt in several areas, including women's heart and brain health.
I know this because I have been very concerned about this topic for over 10 years – ever since my cardiologist told me that I had to undergo catheter heart surgery for extrasystoles, a form of arrhythmia.
I had been living with this condition since I was a teenager, but it got worse after my second pregnancy. The hormonal changes most likely had something to do with it, but every time I flagged concerns with a healthcare provider, they were brushed off as unimportant. I recounted my symptoms and asked questions, but to no avail. I felt like I was wasting their time.
"It's nothing," I was told, or, "We don't know too much about extrasystoles," or, "It's very common and rather feminine," or, "It's not really serious."
While they may have not found it to be very serious, I still had to take beta-blocker drugs, which isn't exactly a prescription for trivial matters.
Chapter 2
Finally, someone who listens
While I've always been a very active person, aerobic exercise began leaving me left me out of breath or exhausted. I would lie awake at night, listening to my heart's irregular beat reverberating through my mattress. I was living an anxiety-driven spiral in which I felt very alone. My quality of life as a young mother was significantly affected.
That's when I decided to take charge of my health and be proactive.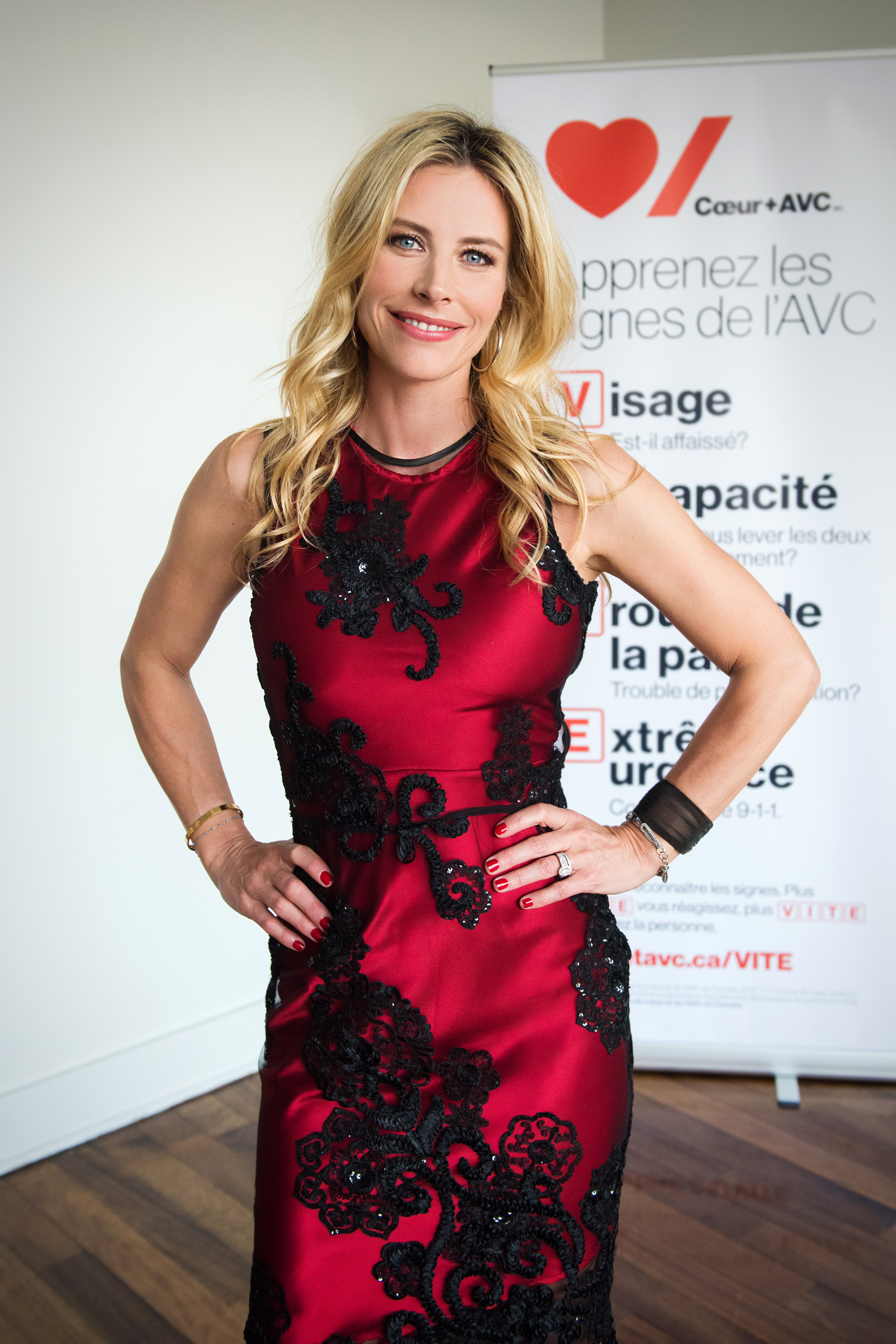 Julie at Heart & Stroke's Red Dress, Montreal, in 2018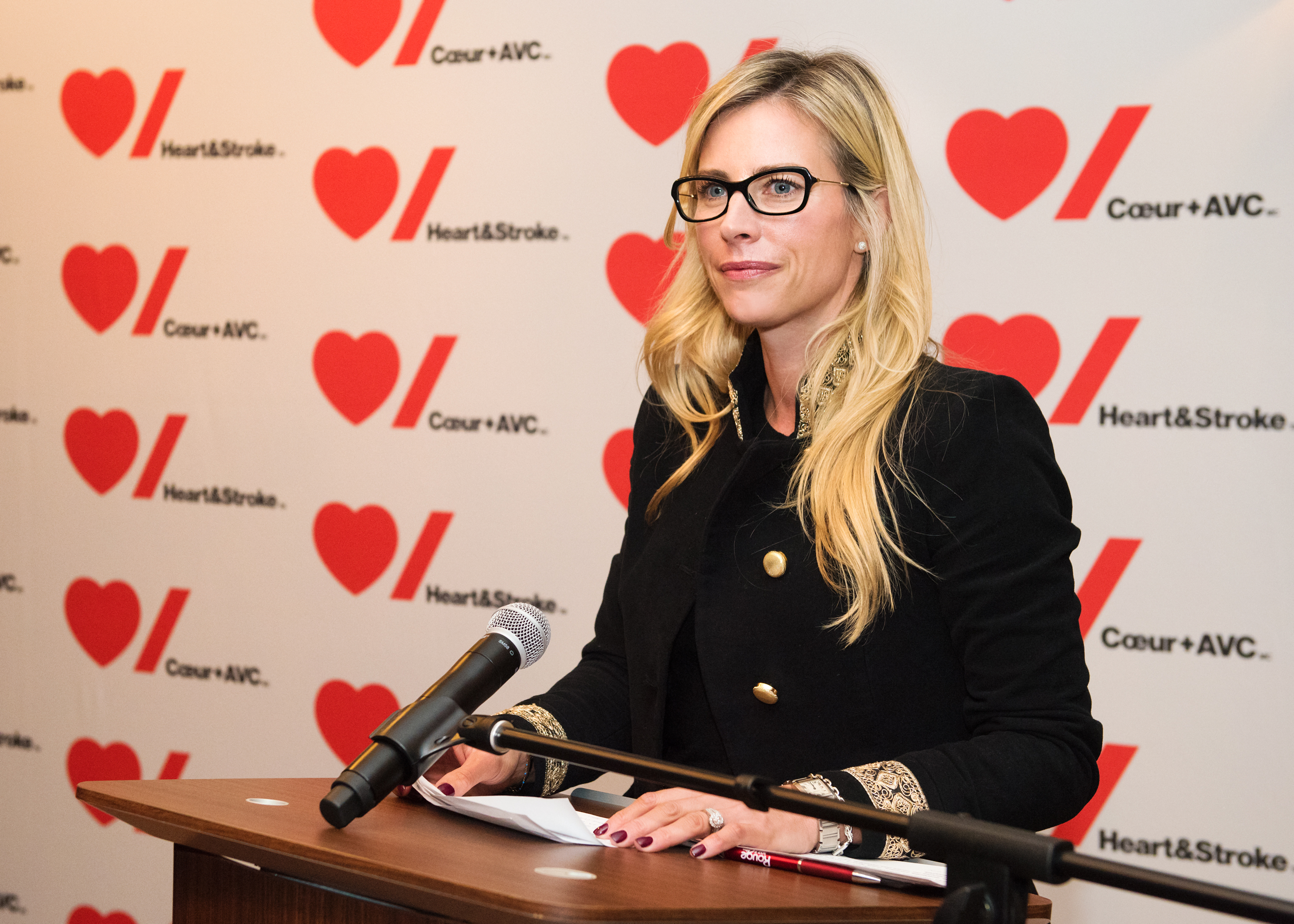 Julie hosting the Heart Quebec evening in 2017.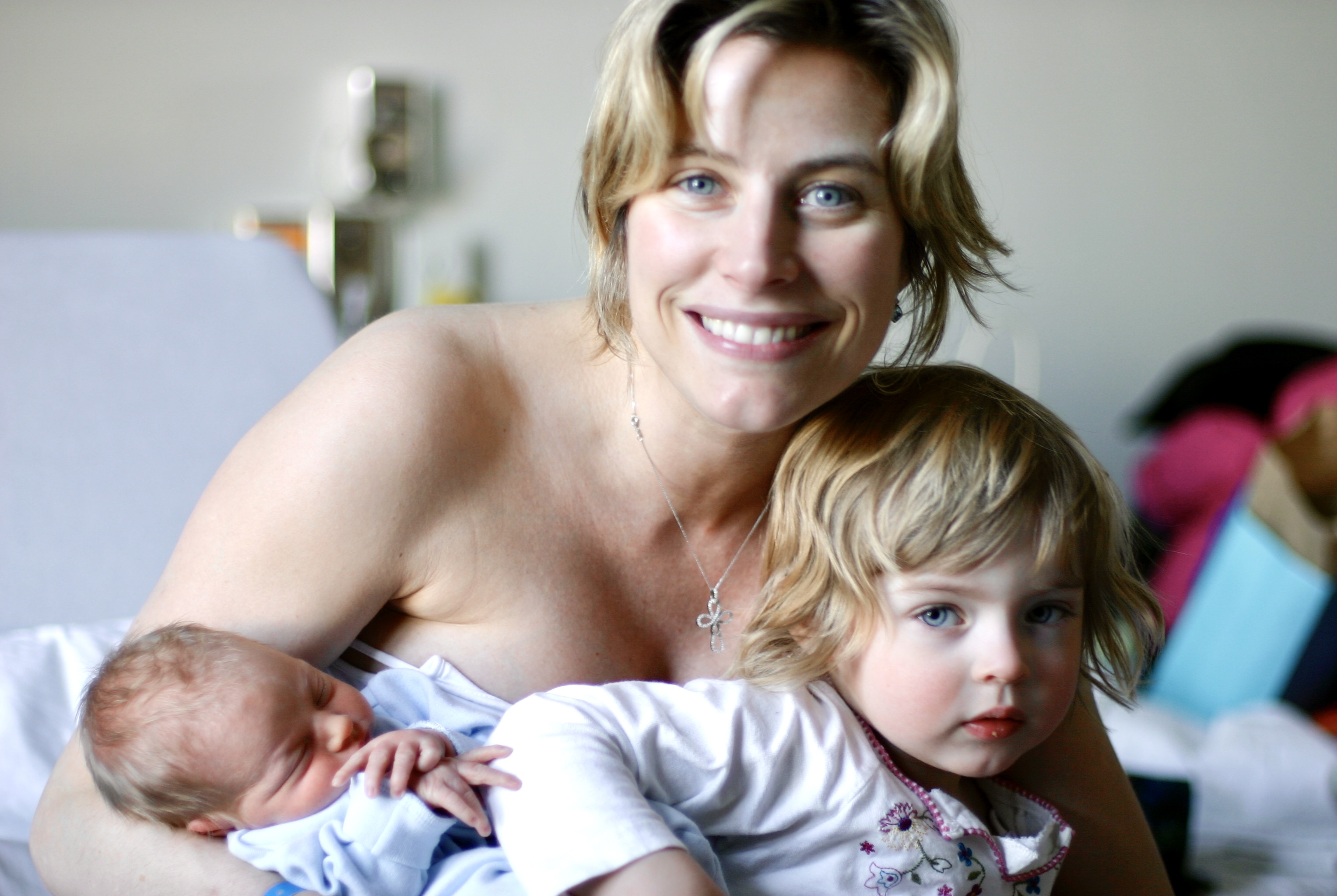 Julie with her daughter Billie and newborn son Augustin.
My extensive research led to me discover Dr. Lena Rivard, one of many researchers supported by Heart & Stroke donors. I had read about catheter ablation and at the time, Dr. Rivard was the only surgeon performing this type of procedure in Quebec. After barely 15 minutes in her office, I learned that extrasystoles were indeed a fairly common form of arrhythmia, but that because I had so many, and experienced them so erratically, it was impossible for me to live a normal life.
I finally felt heard and recognized – and I realized at that moment that you should never underestimate your inner voice. It was worth fighting for my health.
Dr. Rivard offered me a concrete solution in the form of the ablation procedure. And in my case, the surgery was a success. After a six-hour procedure, I cried tears of joy when, for the first time, I saw my heart beating regularly on the monitor.
Chapter 3
New life, new cause
Since my surgery I am always moved whenever I run into my cardiologist at an event or a routine follow-up appointment. Dr. Rivard will forever be my hero.
In the months following this milestone, someone from Heart & Stroke contacted me to find out if I was interested in supporting their cause. She was unaware of my condition and since I absolutely do not believe in coincidences, I saw this as a sign that I had to get involved! So it is with great joy and enthusiasm that I have become a proud ambassador. All causes are noble, but this one is particularly dear to my heart.
I cried tears of joy when, for the first time, I saw my heart beating regularly on the monitor.
Through my work with Heart & Stroke, I've had the opportunity to host many evenings and fundraisers. One that stood out to me was hosting a panel of health experts for the launch of Heart & Stroke's women's heart and brain health campaign five years ago. That's when I realized the inequalities existing between men and women, especially since two-thirds of clinical research and studies were previously done on men.
Women are not small men. Our hearts and brains are different – and so are our lives. Research must take this into account. Women have different hormone levels and experience life stages that men do not, like pregnancy and menopause, that put us at an elevated risk at different points in our lives.
Even signs and symptoms can vary between men and women. For example, a heart attack in men often manifests itself more obviously than in women. I will always remember the hearing the story of a mother who said that while preparing dinner, she felt extremely unwell and tired. But, caught up in the hustle and bustle of daily tasks, looking after her children and generally feeling mentally overwhelmed, she continued on with her day. She later found out she was having a heart attack.
These inequities translate to gaps in awareness, research, diagnosis and care. Statistics show that 45% more women than men die from heart health issues. Heart disease and stroke is the leading cause of premature death among women in Canada. Progress has been made, but much remains to be done to ensure that all women receive the care they need and deserve. It is time to rectify this injustice!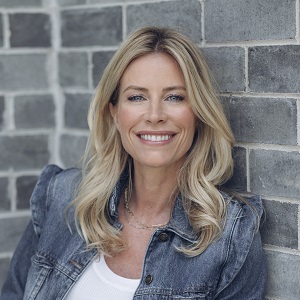 Julie du Page
Heart & Stroke ambassador
Beat heart disease with us.
Join the fight to end heart disease and stroke.