A well-functioning heart beats about 60-100 times per minute. Electrical impulses in your heart trigger those beats, keeping blood and oxygen flowing through your body. But millions of Canadians experience heart rhythm abnormalities or arrhythmias, which disrupt blood flow.
There are many types of heart rhythm abnormalities. Some have no symptoms or warning signs; some can be sudden and fatal — that's called sudden cardiac death.
Sudden cardiac death is the most devastating outcome of heart rhythm abnormality.
Heart & Stroke has identified heart rhythm as one of six disease areas where we see the greatest potential for impact (scroll down to learn more). From the development of new solutions to detect, prevent and treat heart rhythm abnormalities, to preventing sudden cardiac death and saving more lives through CPR (cardiopulmonary resuscitation), we will give more precious moments back to Canadians.
Council will guide action
The Heart & Stroke heart rhythm council — half researchers and half community members — bring a range of backgrounds including lived experience of heart rhythm disorders (either themselves or in a loved one), policy, technology, philanthropy, and health care.
The group, led by 2 co-chairs, also reflects geographical representation (rural vs urban and provincial/regional), cultural diversity and first language (English/French). Additional considerations for research members included career stage, research focus and research/work setting, while work experience and specific skillsets were considered for community members.
Starting in January 2018, they will spend two years considering priorities and opportunities in detecting, treating, and managing heart rhythm disorders.
Their knowledge and input will guide Heart & Stroke in determining how we can deliver the greatest impact for Canadians living with heart rhythm disorders, and their families.
Meet our council co-chairs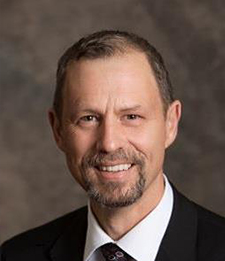 Dr. Andrew Krahn, research co-chair: Dr. Andrew Krahn is an internationally recognized expert in cardiac arrhythmias and head of cardiology at the University of British Columbia's Faculty of Medicine. He holds the Sauder Family/Heart and Stroke Foundation Chair in Cardiology and the Paul Brunes Chair in Heart Rhythm Disorders, and he serves on the board of trustees of the Heart Rhythm Society.
Andrew's research interests are focused on the genetic causes of arrhythmias, causes of loss of consciousness, and implantable arrhythmia devices. He is passionate about improving diagnosis and treatment of arrhythmias, and early detection of genetic conditions. Andrew is an exceptional leader, we are so fortunate to have him as a co-chair of the heart rhythm council.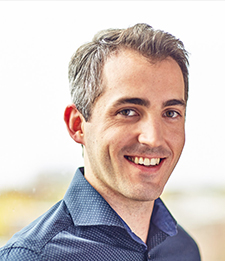 Mr. William Jones, community co-chair: William Jones is global product manager, intracardiac imaging at Conavi Medical Inc. He provides leadership in product introduction and marketing strategy for the company's first product, an intracardiac echocardiography (ICE) catheter used by physicians for minimally invasive heart disease procedures.
When William was 17, he survived — with the help of CPR and an AED — an unexplained cardiac arrest. He has since co-founded the Heart & Stroke Young Leaders Committee in Ontario. He serves as the committee's chair, leading a team of young people working to engage other young professionals in the cause. The heart rhythm council will be enriched with his passion, leadership qualities, his expertise in technology commercialization, and his lived experience perspective.
Members
Ms. Aline Bourgoin (Ont.): neuroscience nurse; stroke prevention coordinator, Champlain Regional Stroke Network, Ottawa Hospital
Dr. Sandra Carroll (Ont.): interim associate dean, School of Nursing, McMaster University; chair, Patient Engagement Strategy, Canadian Atrial Fibrillation Stroke Prevention Intervention Network
Dr. Timothy Chan (Ont.): Canada Research Chair, novel optimization and analytics in health; director, Centre for Healthcare Engineering, University of Toronto
Dr. Jim Christenson (B.C.): head, emergency medicine, University of British Columbia; emergency physician, St. Paul's Hospital, Vancouver; co-principal investigator, Canadian Resuscitation Outcomes Consortium
Dr. Derek Exner (Alta.): Canada Research Chair, cardiovascular clinical trials; medical director, Cardiac Pacing and Electrophysiology, Libin Cardiovascular Institute of Alberta, University of Calgary
Ms. Lisa Hutcheson (Ont.): retail strategy consultant, business coach and speaker; cardiac arrest survivor living with a subcutaneous implantable defibrillator (S-ICD)
Ms. Marion James (Que.): special education teacher living in remote northern Inuit village; president of local wellness committee; caregiver of husband who lived with heart rhythm condition
Dr. Ratika Parkash (N.S.): heart rhythm specialist/researcher focused in areas of atrial fibrillation and cardiac implantable electronic devices
Ms. Debra Ramage (Alta.): former executive leader, charitable and health sectors; living with congenital heart disease and heart rhythm conditions
Mr. Kenny Roche (Nfld.): paramedic/firefighter, St. John's Regional Fire Department; certified CPR & AED instructor; family history of heart disease
Dr. Colette Seifer (Man.): medical director, cardiology sciences program, Winnipeg Regional Health Authority; University of Manitoba
Dr. Filip Van Petegem (B.C.): interdisciplinary (biochemistry, structural biology and electrophysiology) heart rhythm disorder researcher, University of British Columbia
About Heart & Stroke mission critical areas
Heart & Stroke has adopted a new framework that will drive progress in what we are calling mission critical areas or MCAs. These are the six heart and stroke disease states that together represent the biggest burden — on Canadians' health, on the economy and on society.
The MCAs are not the only areas where Heart & Stroke works, but they reflect where we believe we can have the greatest impact. The six MCAs are:
The work of our six MCA councils will also feed into a strategic planning process underway at Heart & Stroke, to determine our direction as an organization.
More information