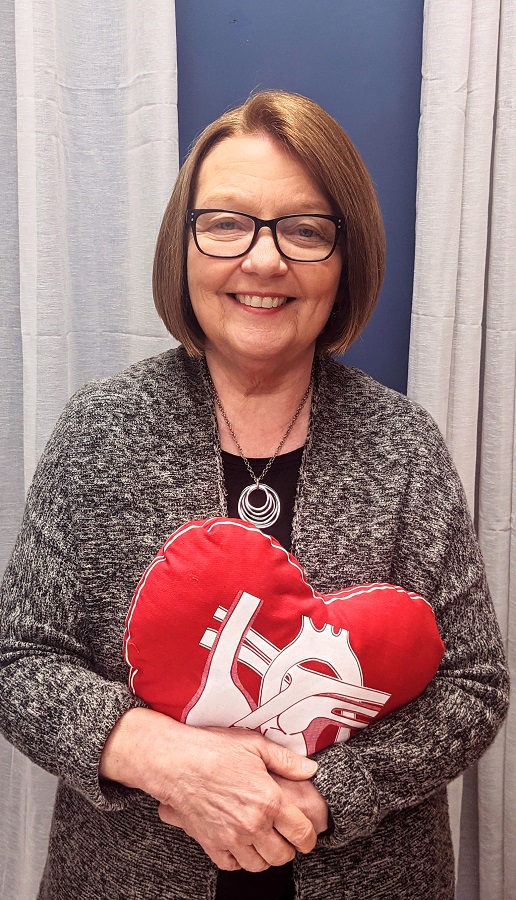 "We will dedicate our Ride for Heart to Bill."
Shirley Bond's husband experienced both heart disease and stroke. She tells her story.
The call came 10 years ago just before Christmas, and my husband Bill said it was the best Christmas gift ever. We were so grateful to hear from St. Paul's Hospital confirming that Bill would receive his heart bypass and double valve replacement surgery during the Christmas holidays that year. What a gift it was! After his procedure, Bill's quality of life improved and we took full advantage of it.
Bill was finally taken from us in 2020 when he experienced a massive left-brain stroke. Our family was devastated. Through it all, we were supported by our amazing family, friends, and community — this helped us to stay strong and move forward.
Our family and friends have participated in Heart & Stroke's Big Bike fundraising event for many years to show our gratitude for Heart & Stroke and to raise necessary funds to support families like ours. We started a memorial fund for Bill with a goal of expanding the number of automated external defibrillators (AEDs) in public spaces in Prince George and the surrounding region. We were thrilled with the response and I'm glad to share we placed up to ten AEDs in 2021.
He will be with us in spirit.
This year, we will continue as "Team Bond" and join in Ride for Heart to ride and raise funds to beat heart disease and stroke. We will dedicate our Ride for Heart to Bill. Bill loved Big Bike, and I know he would be so proud that our team is participating in Ride for Heart this year — especially since there such a personal and emotional reason for us to ride.
Even though Bill won't be with us in person, he will be with us in spirit as we honour the incredible person he was.
Shirley Bond is MLA for Prince George-Valemount in British Columbia. Her story is part of our series, Beat as One, which highlights the reality, the progress, the triumph and the fight that people in our community experience every day.

Beat heart disease.
Join the fight to end heart disease and stroke.