A: Probably not. Feeling short or out of breath is a common symptom that overlaps with many conditions. In most cases it has nothing to do with your heart.
What it might be
Typically, only one in 100 people who experience shortness of breath after physical exertion have a heart condition. And the other 99? Some of it is a natural change that comes with aging or being too sedentary. Shortness of breath is also linked to anemia, lung conditions (bronchitis, emphysema, asthma), smoking history, lack of sleep, stress, and a number of other potential conditions. Expect your doctor to ask you about your lifestyle or even run a blood test to narrow down the underlying cause.
The good news is a symptom like this isn't as worrisome as it was 60 or even 30 years ago. We've done a great job at improving early screening, diagnostic testing and treatments.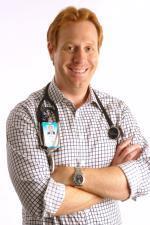 Dr. Jay Udell is a cardiologist at Women's College Hospital and the Peter Munk Cardiac Centre of the University Health Network, and a clinician-scientist at the Women's College Research Institute and Faculty of Medicine, University of Toronto. He received a 2015 CP Has Heart Cardiovascular Research Award through Heart & Stroke to study the impact of failed fertility treatment on women's heart health.
Do you have a question for our cardiologist? Send it to editors@heartandstroke.ca. Unfortunately we cannot provide personal replies. Questions of general interest will be answered in future Heart and Stroke Foundation publications.


This article is for informational purposes only and is not a substitute for medical advice, a medical diagnosis or treatment from a physician or qualified healthcare professional. The Heart and Stroke Foundation of Canada assumes no responsibility or liability arising from any error in, or omission of, information, or from the use of any information or advice contained in this article.